A Royal Wedding
A Royal Wedding
I was nineteen. The class was American Studies. I had the seat closest to the window. The afternoon sun would shine in at the 1:30 class start and students would try their hardest not to fall asleep. It wasn't the teacher; he was smart and often funny. Professor Richards really wanted his students to interact and give insight to the topic of the day – American history, drama, and social dynamics through the history of America. I was most curious of my classmate's response from across the room, nearer the back. Her's was colored with a British accent and spoke with such class and poise. I didn't see her face for many weeks but so wanted to meet her.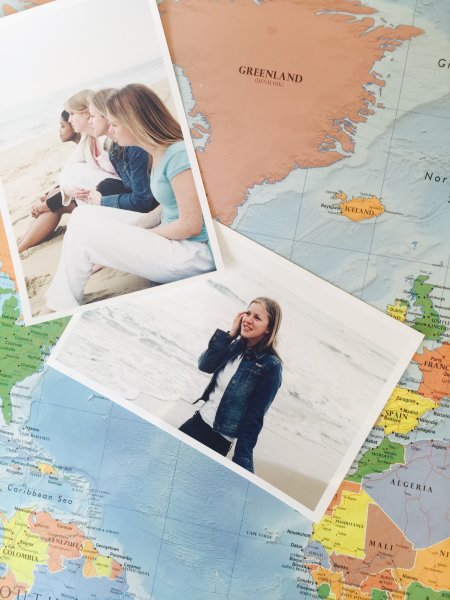 Meet we did. We became fast friends and she got a real immersion in the life of a middle class American girl who commuted to college twice a week. By spring semester we were sitting in class together, with her dear friend Katie. Professor Richards was at the helm of the class once again, this time it was American Dreams. What did it truly mean to be living the American Dream? Decade after decade, through advertisements, research, family, and politics, was America really the land of dreams?
As May approached, my wedding was only weeks away. My new friend, Felicity Page, came to my wedding shower and celebrated until her flight home took her away just days before the wedding. We wrote letters (the old fashioned way), we talked via online chat connections, we e-mailed and sent packages on birthdays. Two years following we met again when she came for a visit. A rather embarrassing one in a newlywed's home that of course, had no hot water the entire week she was there. No matter, we still had fun for the few short days we were together. Then it was back to what we knew best – writing and more writing. We'd ask each other philosophical questions, religious and moral obligations, pop culture, how marriage life was versus the life of a single lady in London. She'd read my middle of the night yammerings as a new mother…three times over. I'd read her sad breakups and triumphs at work.
We tried, from time to time, to talk on the phone. But it never fit like our letter correspondence did. Probably was my southern American accent and she was just too British to tell me otherwise. Alas and a lack, we persevered as weeks would fly by and neither could make it to a pen and paper or keyboard and screen. No matter, when we could we would pick it back up. A photo here, a photo there, knowing the other looked the same as the day we met in 2003.
So last winter when my royal pen-pal of twelve years from across the pond asked me to come to her wedding and be the official photographer I was beyond excited…and nervous…and excited…and thrilled. Many months later, November of last month, the time of our reunion was finally here. Leaving the family behind, I traveled from Norfolk, to Washington D.C., to Iceland, and London! She was there as soon as I cleared customs, with an embarrassing sign and all. Her fiancé, the tall and handsome Mark (yes, like Mr. Mark Darcy!) was there to grin at us as while we acted all squeally and ridiculous amongst the airport crowds.
They drove me to their flat and she made me English tea (with cream) and crumpets with butter…or jam…or marmalade… she held nothing back. We took a photo by the window and then set to business. She to pack for her honeymoon she'd embark on in two days time and me to lay on the floor, stretching my back and legs from long flights while chatting with her long legged love. Mark had lots of questions about my recent decision to vote Trump just days prior. A decision Felis had e-mailed inquiring and questioning, "Surely you can't vote for him?". I'd explain in detail, "the primaries… it is where we are at…options are limited…hopeful…platform…and so on." Little did I know such a decision to share would be the talk of her wedding in less than 24 hours. Mark was just spy-fully gathering information for his speech at the following day's reception. Those British are sly and I'd empty my pockets for them before I knew what hit me.
The night was a traffic filled Uber ride to the Croham Park Bed and Breakfast in Croydon, south of London, where we were to meet up with Felis' best pals and her dearest mum (hi Eliane, Katie, Ally, and Hannah!).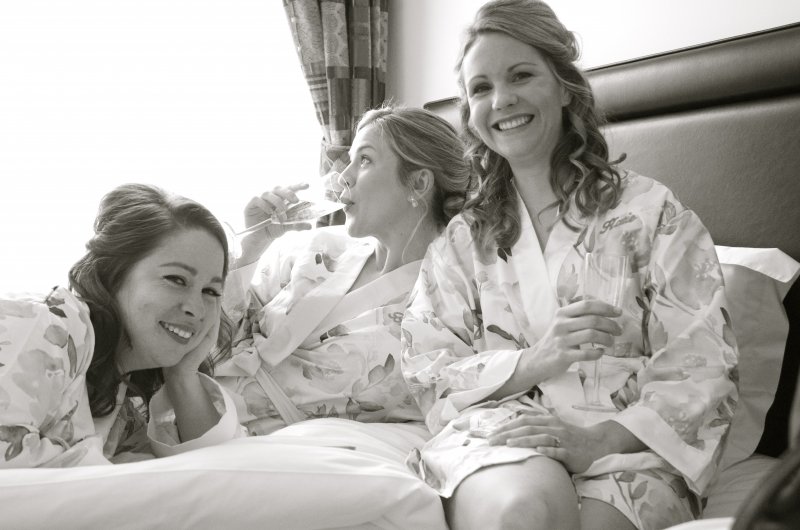 Felis' wedding morning was relaxed and peaceful. She was calm and excited, her maidens helpful and happy. It was soon time to leave for the wedding just a few miles (kilometers?) down the road at the beautiful Oaks Farm. Onsite ceremony, reception, and honeymoon quarters, it was the one stop location for the wedding of the century. The 75 guests came with smiles in smartly colored attire. The door shut and the anticipation of the bride was in the air.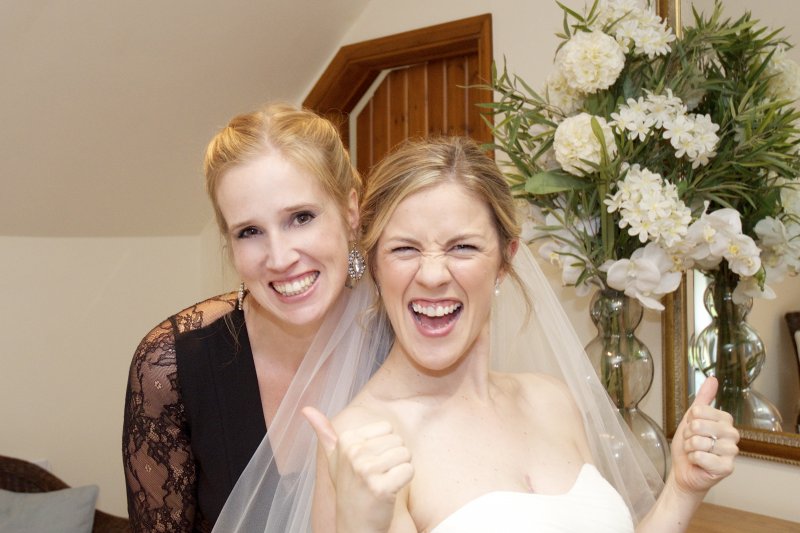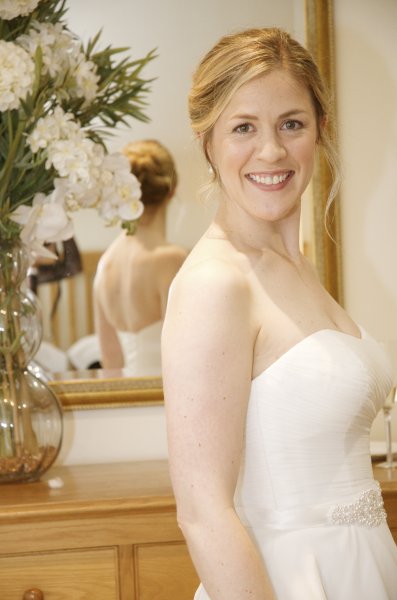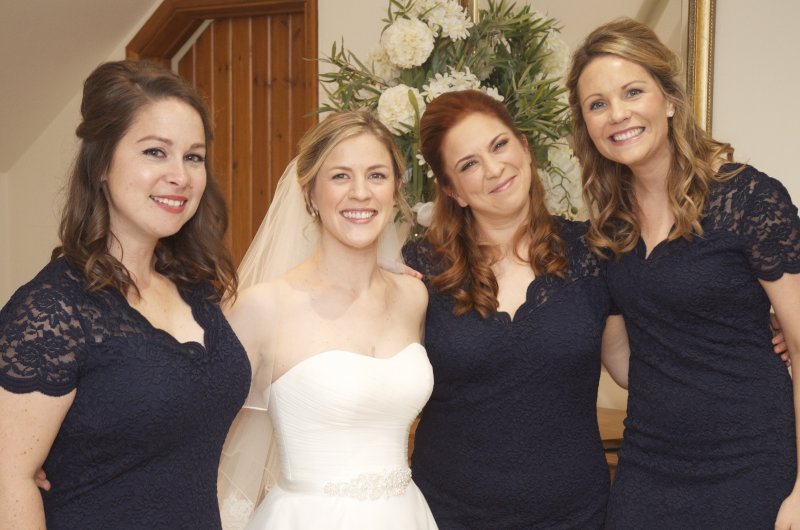 The doors wide-open the gorgeous bride entered with the biggest smile and her Mark returned it with an equally joyous reaction. They said their vows with calmness and clarity, then cheering with hands in the air when it all was declared official. Confetti was thrown and the party to celebrate a union long last swiftly started!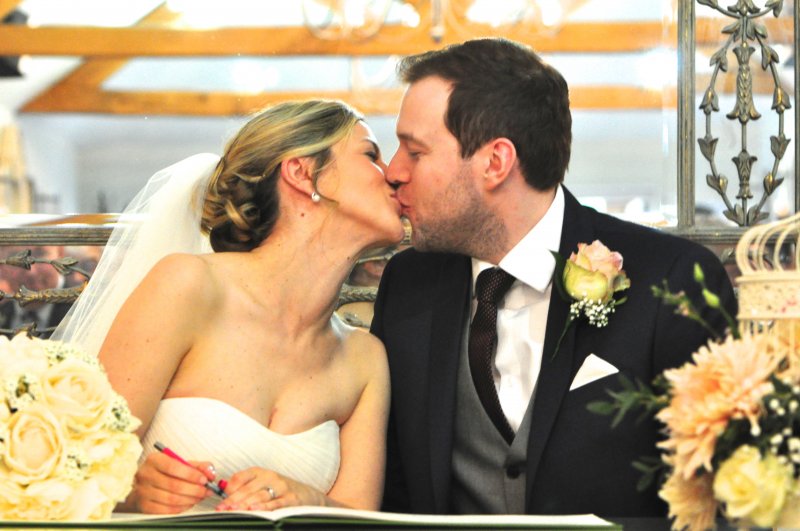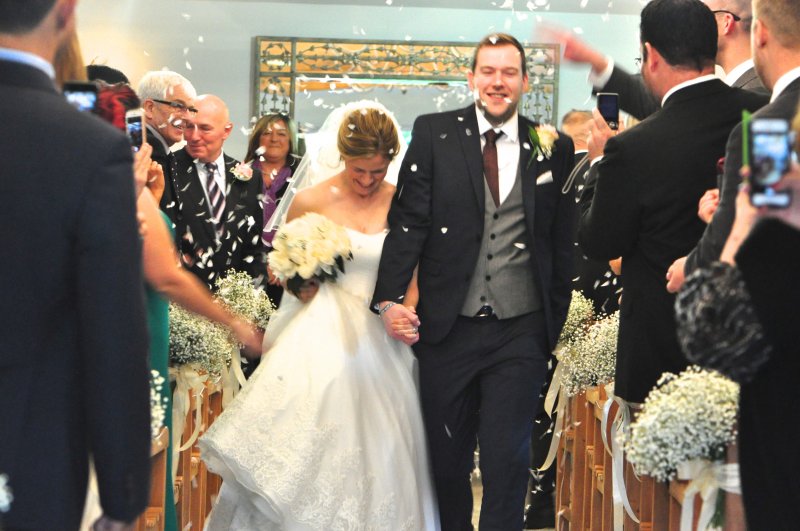 From here it was fun and more fun. Group photos were particularly grand as my Sunday school bossiness and young child rearing came out. In impromptu thinking I asked all the guests, for the 75-person group picture, to put their fingers on their noses if they could hear me. Once they figured out what I was saying (American accent falling on the classier British was a bit of translation lost) and realized I wasn't kidding, they all complied. A group picture was had! My only regret was not getting a shot of them literally with #figersonnoses.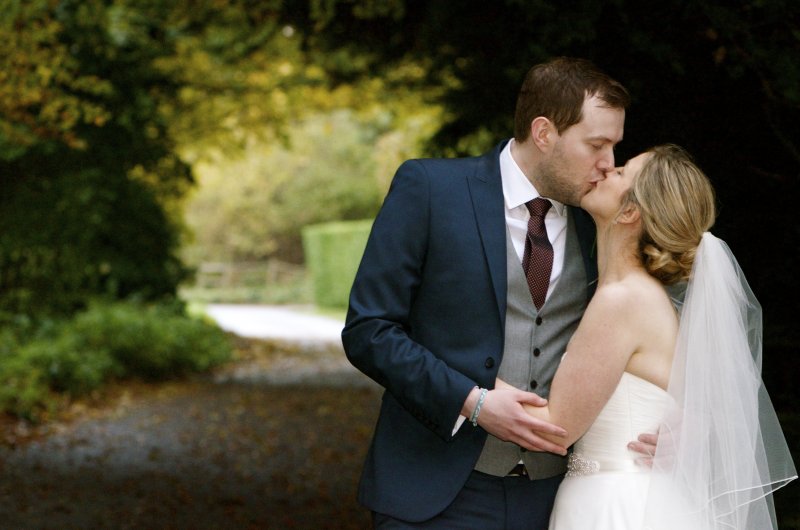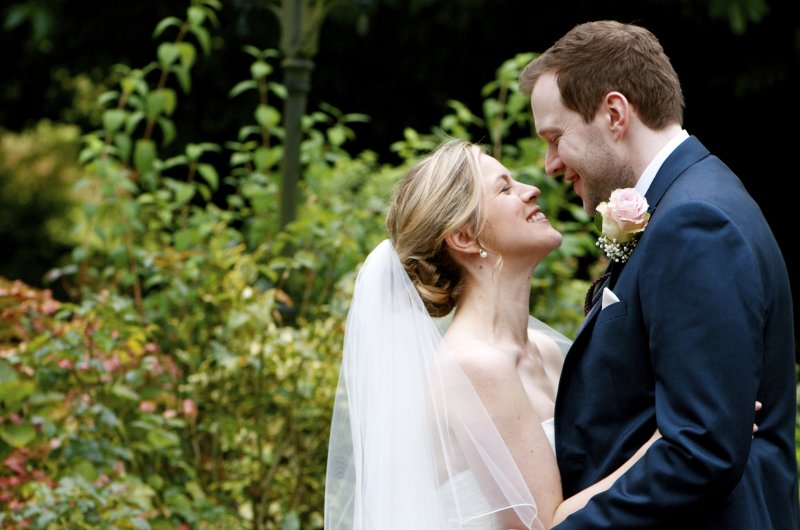 Felis' sister Hannah and her mum Elaine led off the formal speeches with a bang. Hannah commanded the room with equal laughter and heartfelt sisterhood. Elaine had practiced her speech in rhyme and it was the crème de la crème. Really, I wish you all were there for it. I may or may not have cried behind my camera.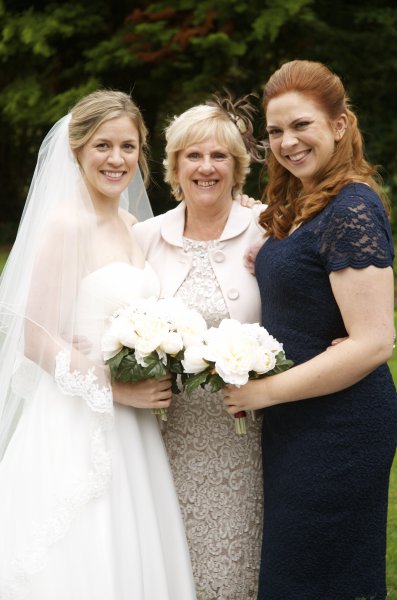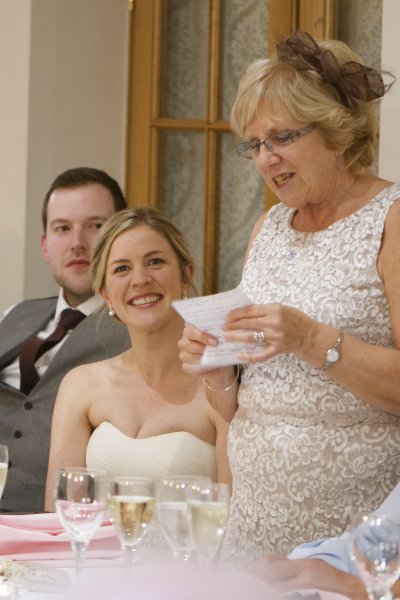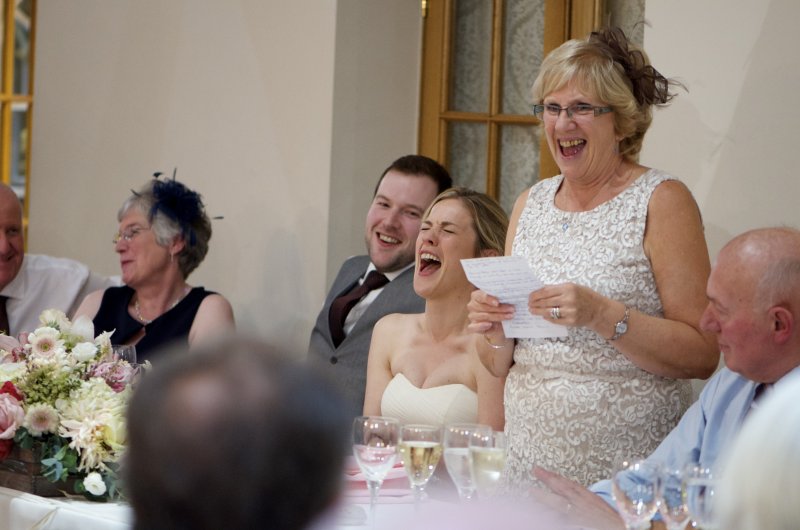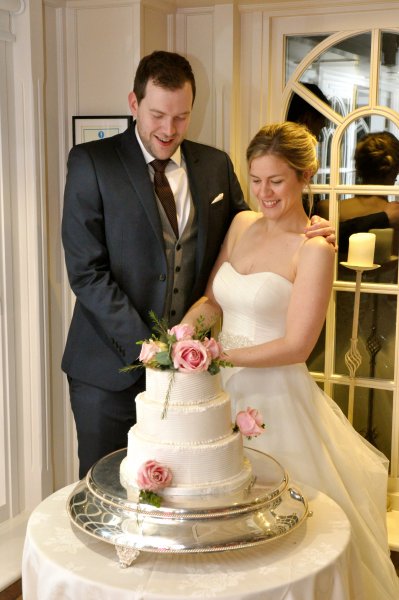 Mark, although the groom and center stage man of the evening, also gave a speech (common in British weddings I learned) and gave it with class. I was even knighted of sorts with an embarrassingly large "Joey hat" and pop-up map (apparently he thought all Americans watched Friends…I did not, so the poor guy's valiant joke was lost on me. The Mini Macks very much enjoyed the hat upon my return home, so total win Mark!).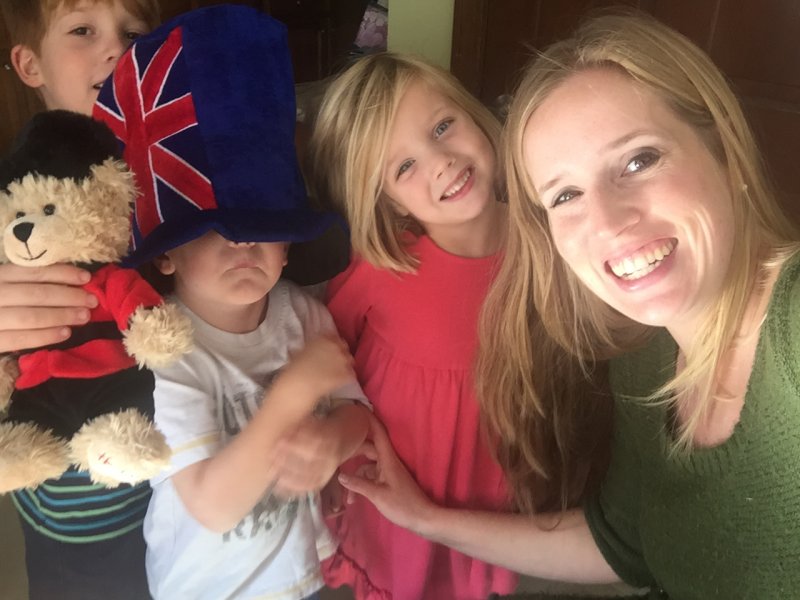 But don't feel too sorry for him, he was quick to tell the entire room that if anyone had any questions about the recent American Presidential election, that I had in fact voted Trump. The noise that ensued was mixed to say the least. Well, at least I knew that the pitchforks that would come out were probably of a noble line, so I'd die knowing I had the privilege of a proper skewing.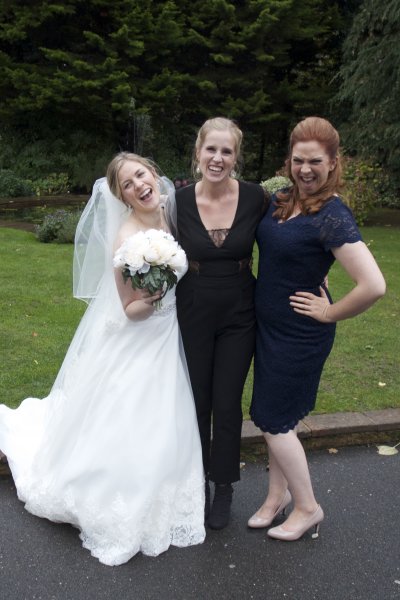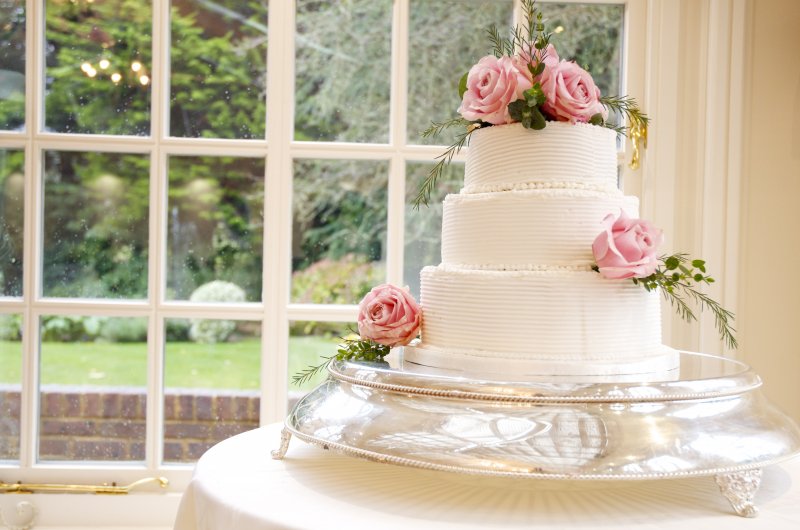 The dinner was perfection, served family style. The lamb with mint sauce was superb with roasted vegetables galore. The sparkling elderberry soda like summer in a cup. The dancing was fun too, although I preferred watching and talk instead with lovely people like Margaret (Hi Margaret!) or Felis' office mates about Brexit, politics, and religion. We respectfully bantered for many hours until the wedding of the century wound down and the bus came to cart us home. Before leaving the bus, I waved to the many wedding guests and they replied by putting their "fingers on noses". The Americans win again!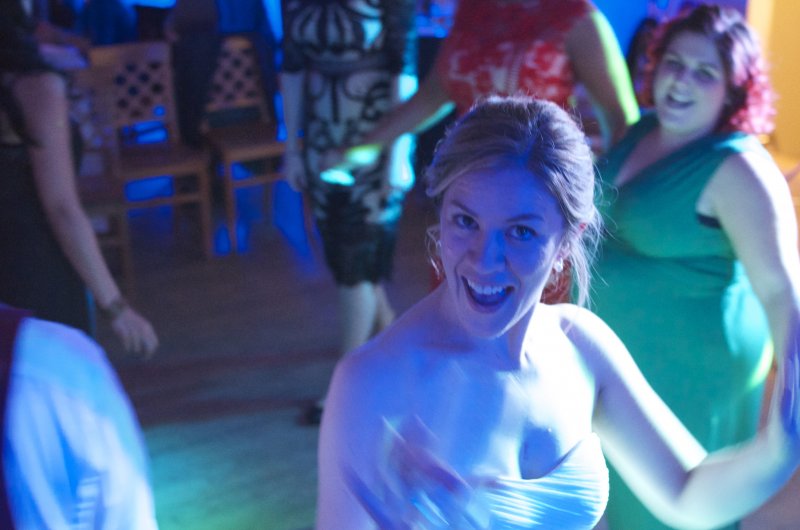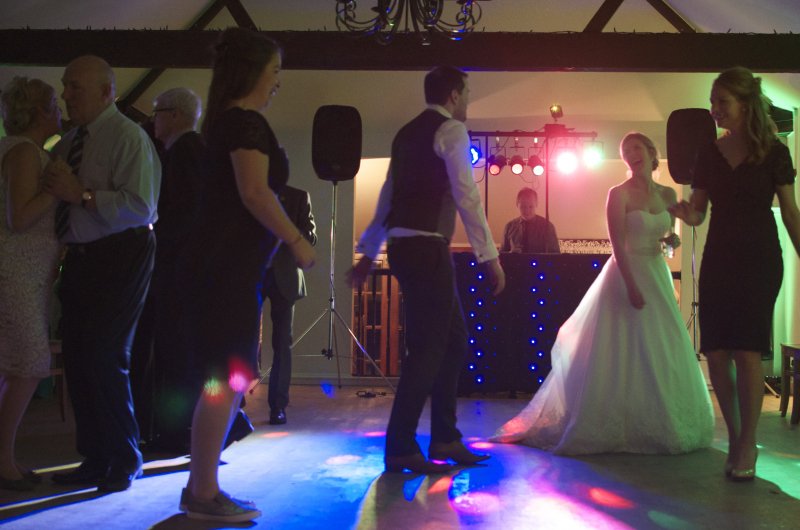 Happiest of wedding Felicity and Mark and even happier life long marriage! Thank you for bringing out the red carpet for my arrival, being the best hosts and throwing a fabulous wedding. Felis, thank you for being the best pen pal an American girl could ever have.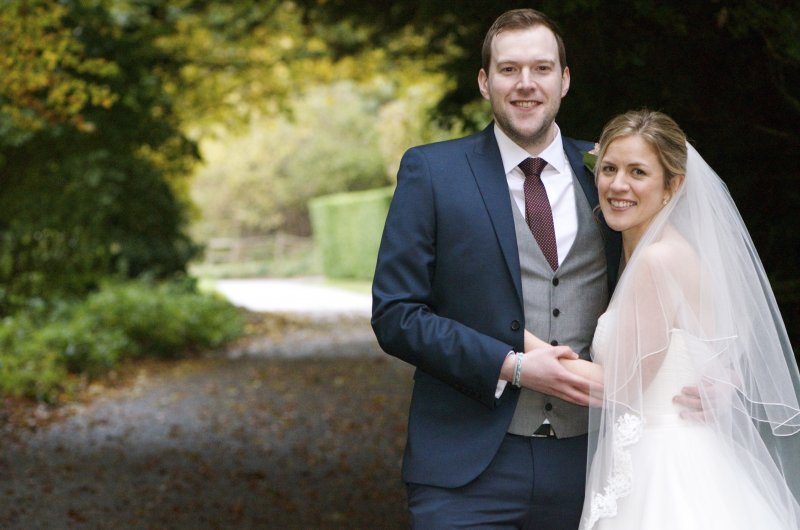 With love from across the pond,
Charity
P.S. This month will feature a series of adventures in England. Get your passport ready; this trip is going to be tons of fun. Stay tuned!