A Sunday in London
A Sunday in London
After the wedding and the farewell send off of Felis with her husband to Thailand, I was left at the mercy of Felis' sister Hannah. Chris and my parents were to arrive Monday midday and Felis had encouraged Hannah to show the rookie American around the London town. Felis couldn't have arranged a better person. Hannah and I walked miles and miles for hours and I enjoyed every minute!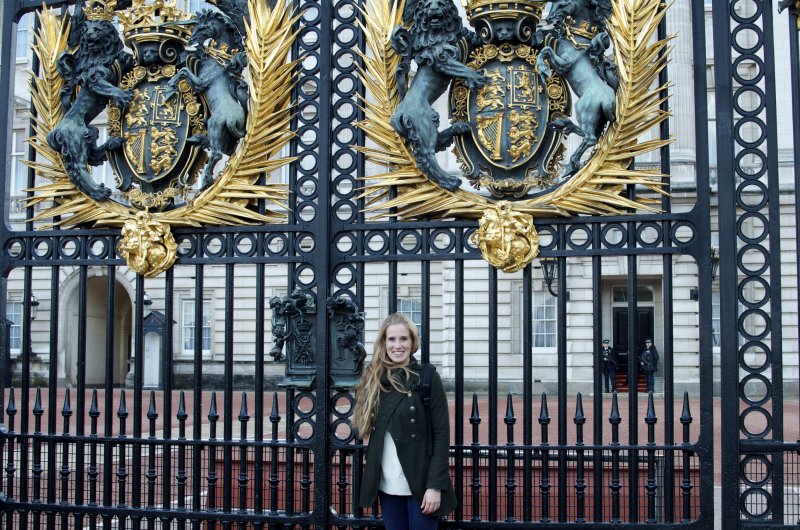 She pointed to important buildings and offered interesting facts. She explained why there were solemn parades with poppies in honor of their fallen soldiers through the decades of wars for their Armistice Day or Remembrance Day (much like our Veterans day at home, but in the U.K. they honor the fallen with poppy flowers, "a total of 120,000 poppies have been planted in six fields around the country – the National Memorial Arboretum, Westminster Abbey in London, Royal Wootton Bassett in Swindon and in Cardiff, Belfast and Gateshead," said The Week). As their ally, I wore my pin proudly all week in memorandum.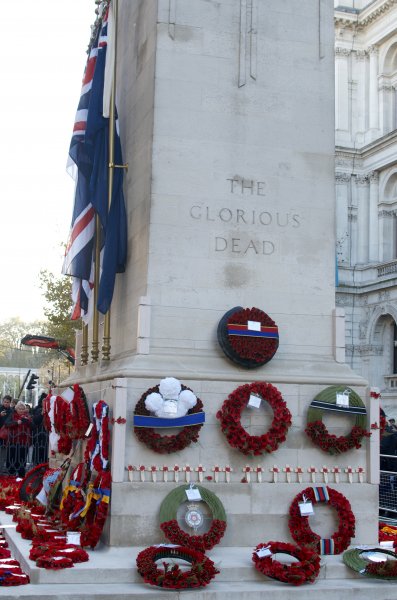 After dropping my bags at the best Airbnb flat of all time* we walked through Green Park coming to Buckingham Palace on its right. Closed for the season to visitors, we quickly made our way into St. James Park and met a local adorable dog named Bramble. His owner didn't mind me gushing all over him (I love dogs) and even took a picture for us.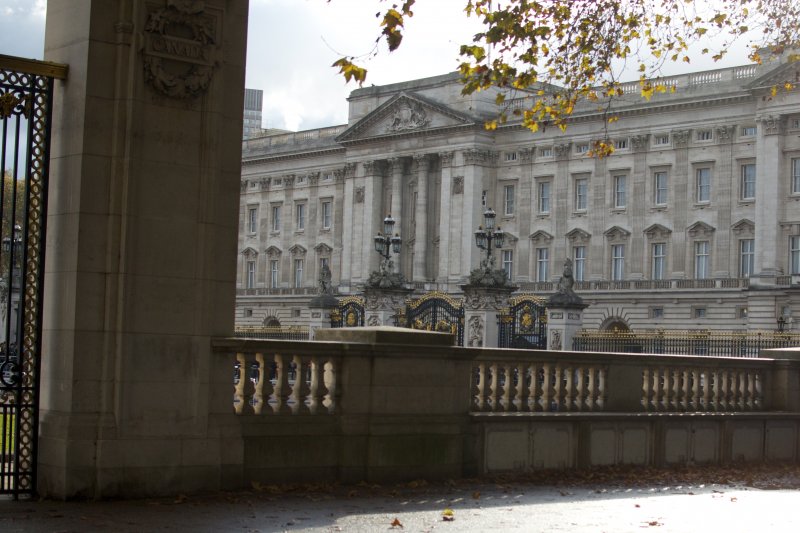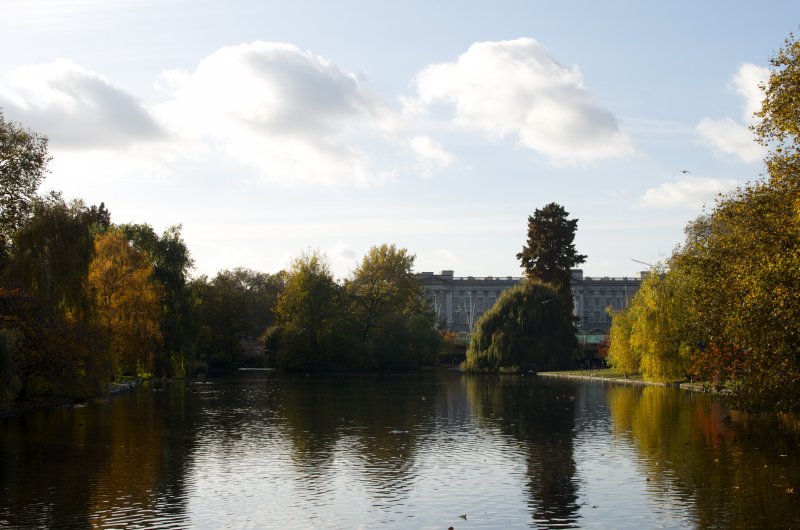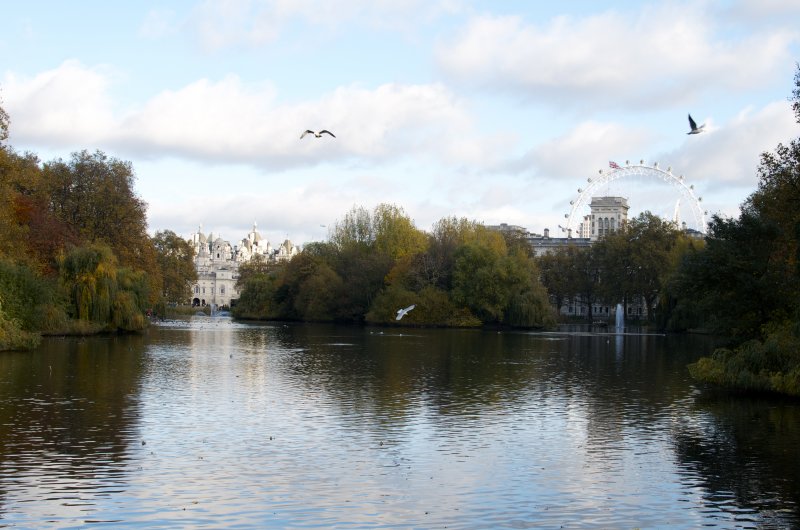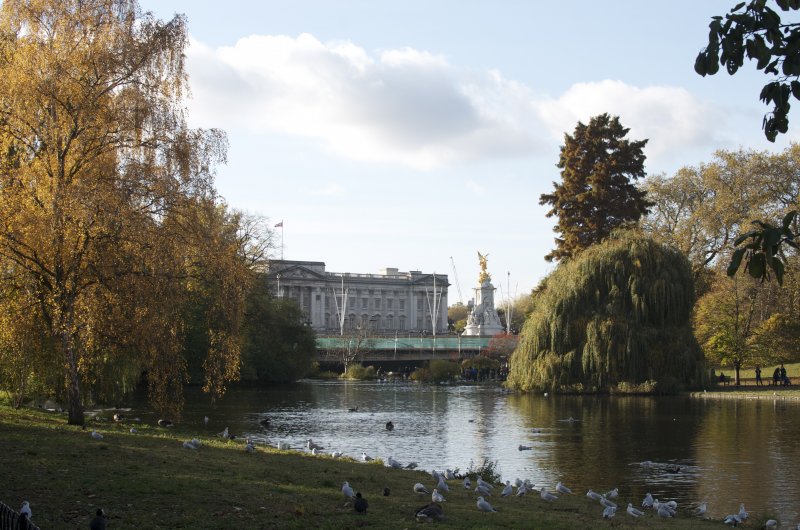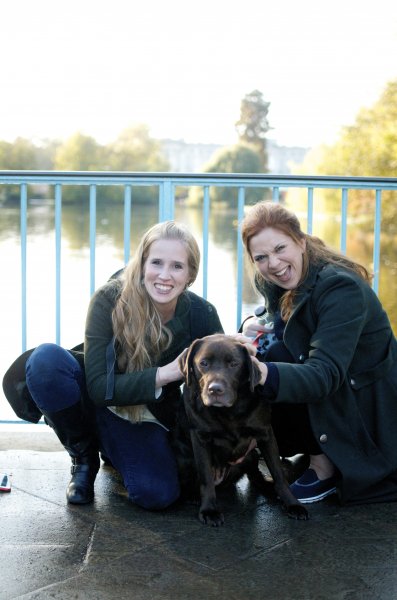 We then walked through Horse Guards Parade, down Whitehall to stop briefly at the guarded gates nearest to 10 Downing Street (hello Prime Minister!), by Big Ben and over Westminster Bridge passing the London Eye. Stopping for a panoramic on the balcony of the Royal Festival Hall, and then over the Waterloo Bridge (another of the many bridges that crosses the River Thames), where we gawked at ice skaters in Somerset House's courtyard.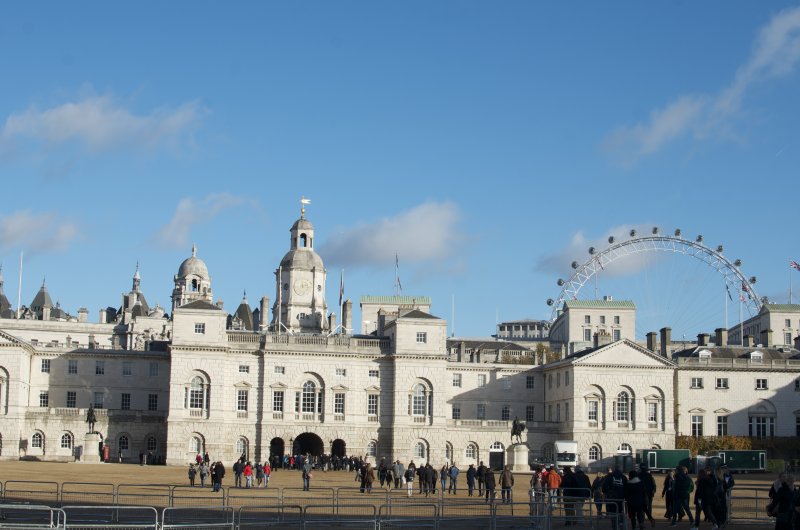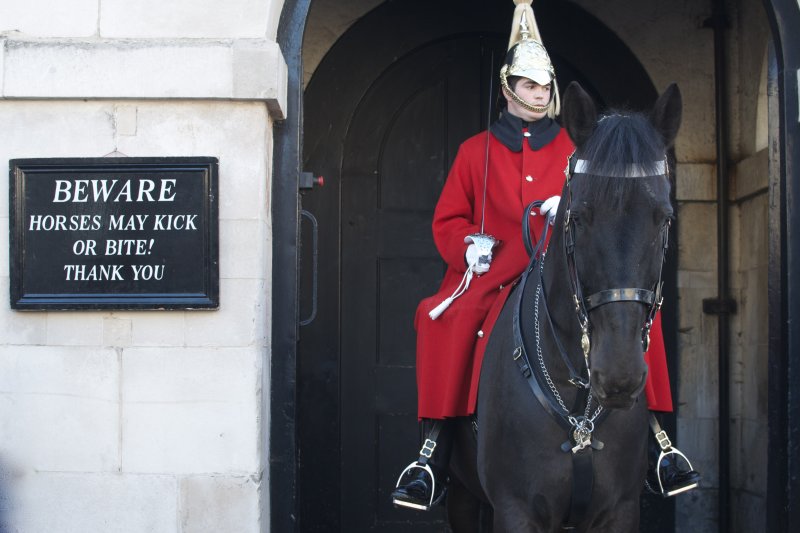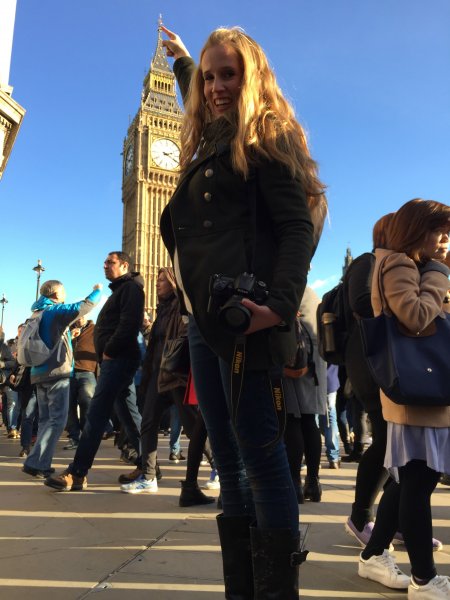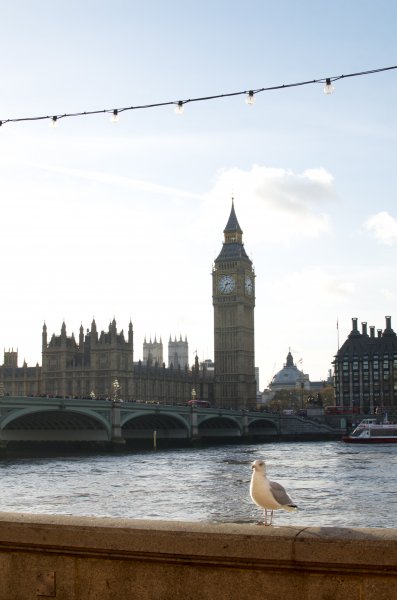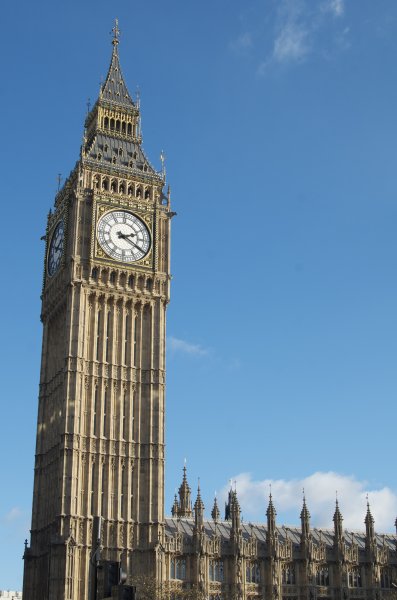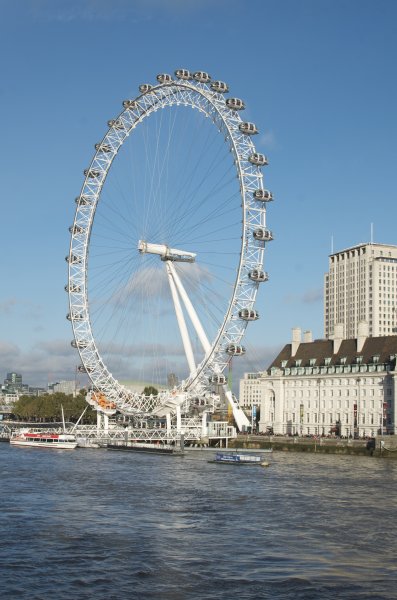 The tour continued with a speedy walk through the Savoy hotel (Hannah once worked there) and then on to Trafalgar Square. Lord Nelson stands tall in iconic remembrance of the British defeating the French in 1805 in the Battle of Trafalgar. Behind the statue is the National Gallery and National Portrait Gallery. Both were wonderful! Hannah and I sat at the bar of the National Portrait Gallery Restaurant watching the sunset over London's city skyline. It was glorious. I then geeked out over paintings: Van Gough, Monet, and many more famous works. A dream come true!**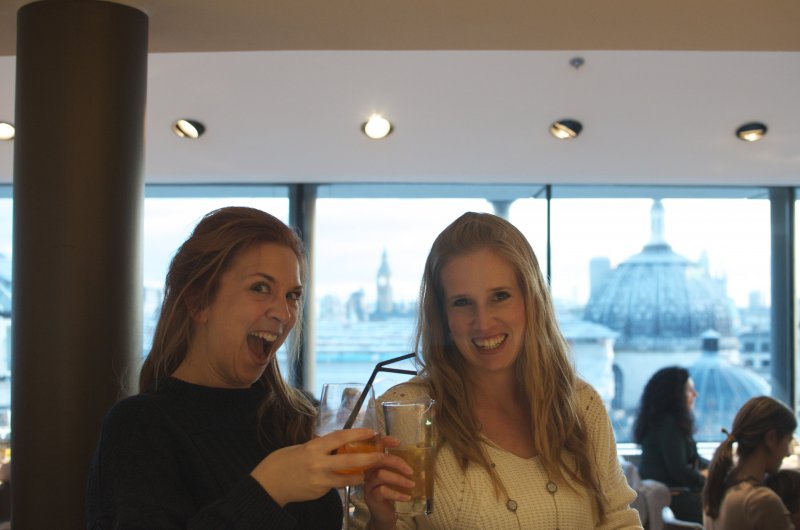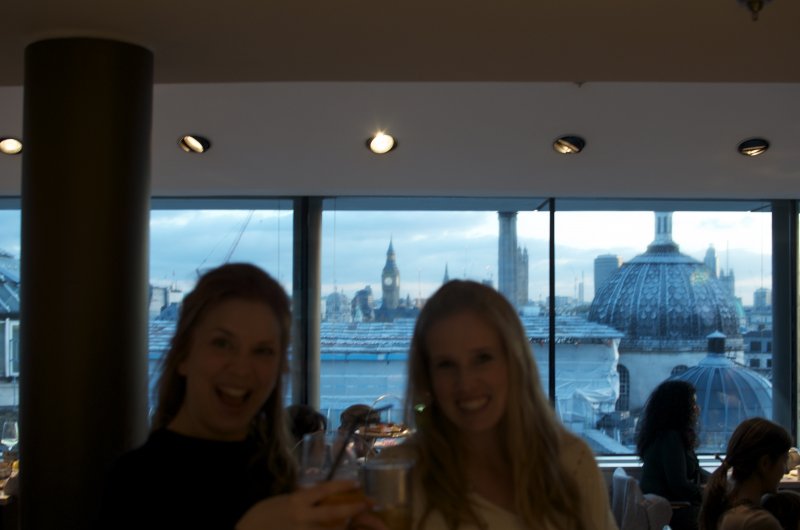 Hannah, surely tired by the giddy American, pushed onward through London's China Town, Piccadilly Circus, and my favorite street, Regent Street. The window displays alone were gorgeously impressive. Christmas lights adding an unbelievable level of awe. If Felicity and Hannah told me that they had arranged that too for my arrival, I would surely have believed them!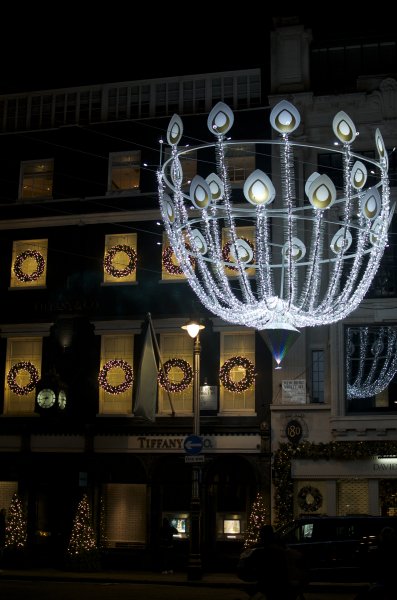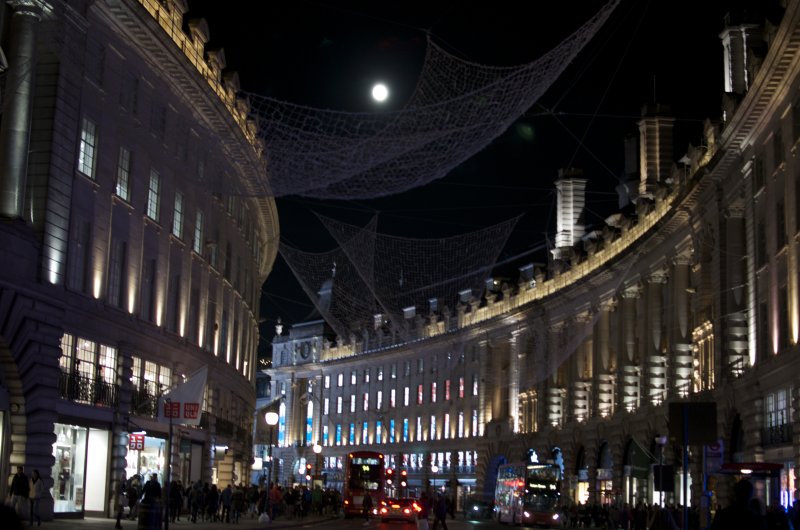 After finding some "take away" Asian cuisine, Hannah brought me to my flat, on the same street as the Ritz, and wished me a happy week of touring her country. Our dream weekend was at an end and she had to get to the office in the morning. I'm so thankful for the crash course she gave me as it helped when Chris and my parents arrived the next day. I spent the morning eating crumpets, drinking tea, watching British news (it was mostly about the American election results oddly) and the Great British Bake Off – Kids edition. We love the British Baking Show at home, so I was quick to text the Mini Macks that there was a kids version!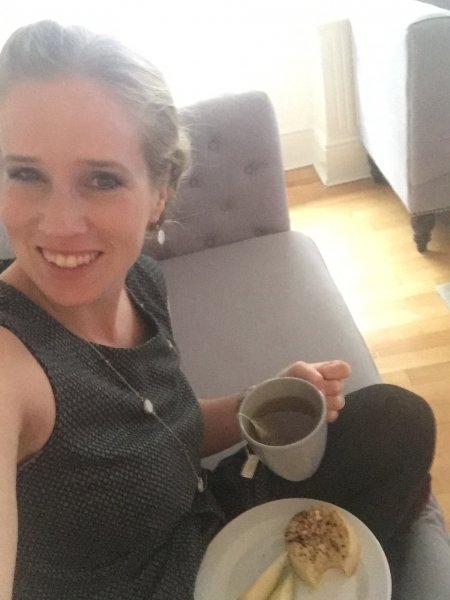 My family arrived midday exhausted from following the flight path I had just flown a few days prior. After a bit of a rest, I walked them to Regent Street and we toured the five-story Hamleys toy store and then walked to dinner by our flat at The Clarence. It is on the same street where Sir Alexander Graham Bell's first successful telephone call was made. We had traditional British meat pies and my Dad had the iconic fish and chips with minty peas; a delicious first dive into British cuisine. In the morning we would tour Westminster Abbey, a boat to Greenwich to the Maritime Museum and Cutty Sark, and home again to the classy flat. But I'll leave that story until another time!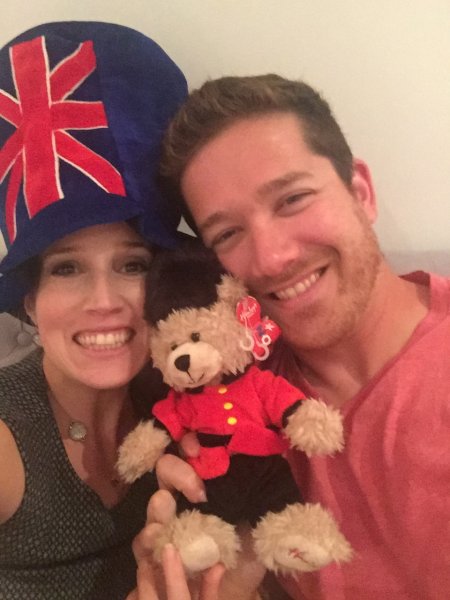 *Airbnb is new to me. This was my first booking. The effort to find a place in London was difficult. Apparently unusually so in my circumstance after calling the headquarters' office in California last spring. They assured me to keep trying and so I did. One Saturday I opened the very user-friendly app yet again and saw a new listing in the area I was so hoping to find an affordable rate. It was the host's first time listing; he hadn't even gotten all the listing photos up before I inquired. A risk booking with someone who had no reviews, but neither did I as a new renter. Getting a half off rate, it was a dream come true. The flat was as great as hoped and the absolute perfect location to all we wanted to do. Thank you Nadeem!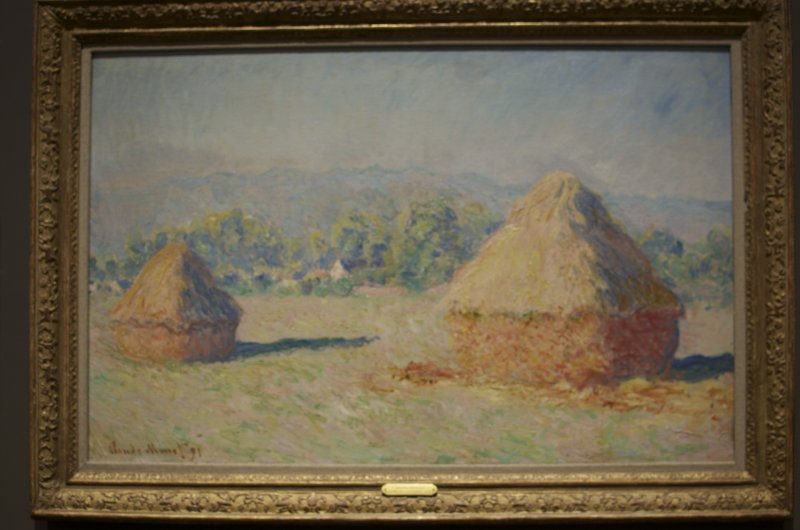 ** Ryder and I had been studying artists through the DVD series "Getting to Know…" by Mike Venezia. The ones on Presidents are just as engaging and fabulous. Every teacher should own these! Our local library had most of them. So when I saw Monet's haystacks at London's National Gallery, I was giddy and texted Ryder immediately "guess who painted this?" He knew! He also remembered where and nearly the right year. Funny enough, when I returned from London, the same week the haystacks painting came to our local art museum, Norfolk's Chrysler Museum. It is there until January 8th! We did learn however it was one of the 30 he originally painted and this one is on loan from France. I saw the "Grain stacks in the Sunlight, Morning Effect", an autumn perspective in London and together, in Norfolk, Virginia we saw "Haystacks, Late Summer", both Monet's from 1891.