Little Brother Takes Flight
Little Brother Takes Flight
He waited patiently at the gate. His time had finally come. An adventure had been planned, his reservations made, his choice to go had been set in his heart long ago. His older brother and sister had made the same journey before him and he knew he wasn't going to be left out.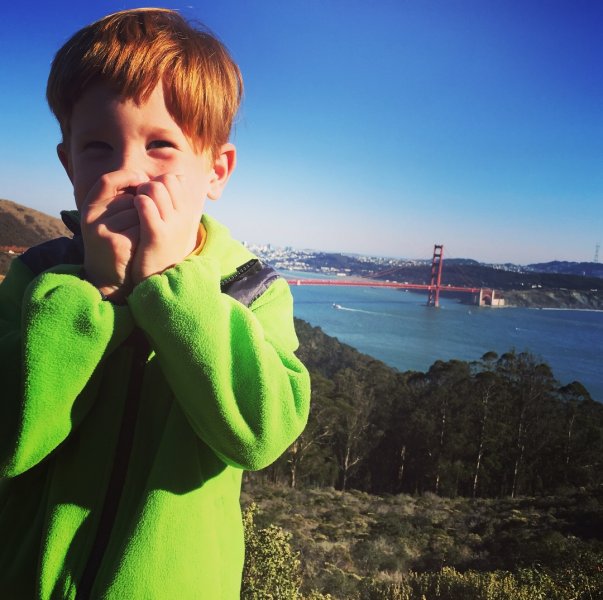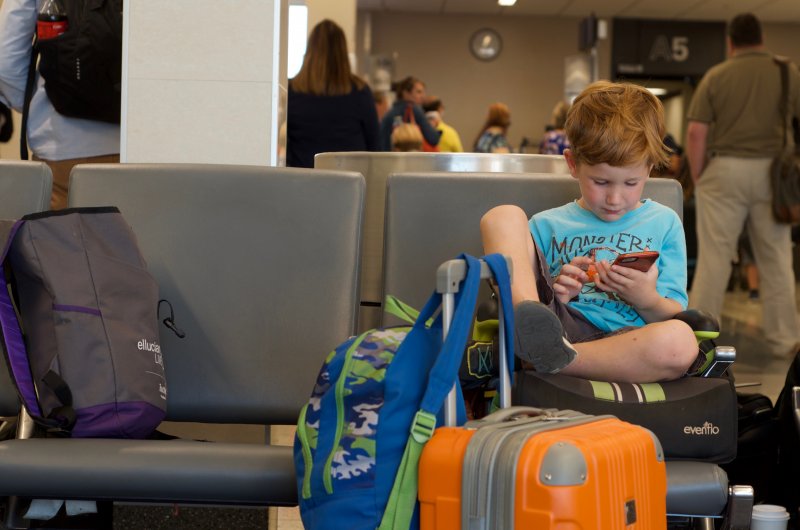 His backpack might have been stuffed tight with the safety of a beloved blanket, his nerves high from stories of "flight sick" and "long hours", but his courage prevailed. The crew finally arrived and our group was called. Gate 4A, seat 8F, he buckled the big silver buckle at his belly button, pulled the strap tight and waited. Up went the wheels, up went the joy, up went the dreams as he began to soar, "I fink I know why the clouds live so high…it's just so beautiful up here. The buildings look small, the cars like toys. I'm so big…"
He couldn't take his eyes off the setting sun, the Chesapeake Bay below, as we traveled north-west for a connecting flight in Philadelphia.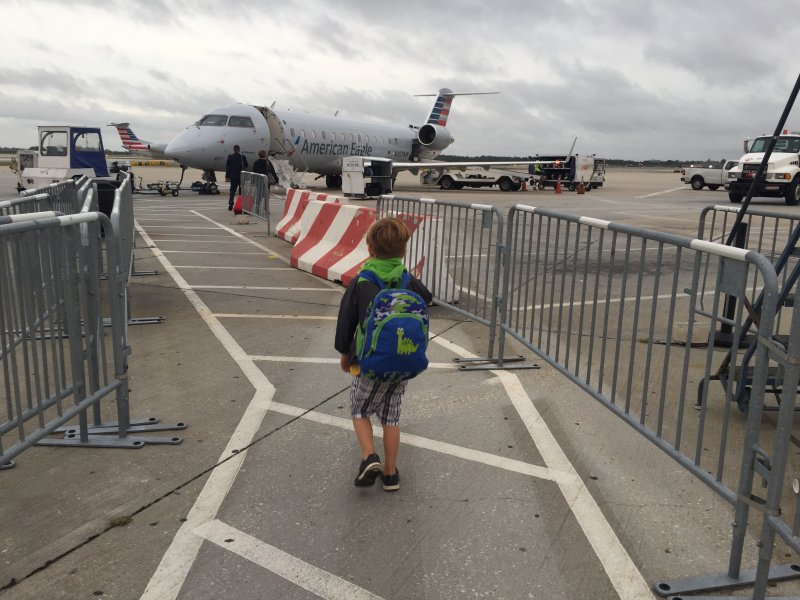 Just past midnight, some 2,000 miles later, through magnificently powerful clouds filled with shocking bolts of light, Cody arrived in San Francisco, California. His super Uncle Alexander, the one for which Cody Alexander is named, greeted him in sneakers and a panda shirt. The two little brothers of stepped generations greeted shyly and knew with just a few words shared it was going to be a fun couple of days. As the airport doors slid behind us, we walked into the night readied for one last ride before bed. Buckled into Alex's tiny white car, from wide-cemented highways we watched San Francisco welcome us through twinkling city lights into the Mission district.
Alex gave Cody the grand tour of his condominium on the second floor. Comic artwork, gizmos and gadgets, plastic dinosaurs in plants, video games, and a fridge stocked with juice boxes, protein shakes, and snacks. Cody quickly caught on why this legendary place lived in the greatest of Mini Mack memories. He sat and played a miniature crane game – clawing at Christmas lightbulbs, plastic figurines, and glow in the dark stars – until his eyes began to cross. He then snuggled into his blanket cot on the living room floor, bringing quick sleep.
The next morning we explored through pastry shops and sun-kissed parks. Cody took it all in through the lens: Tartine Bakery; Craftsman and Wolves (the fig muffin was sweet, chewy, and baked with fluffy goodness); and Mission Doloris Park's playground.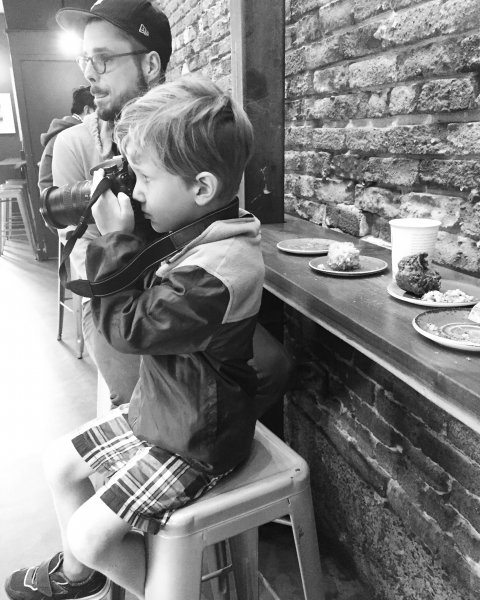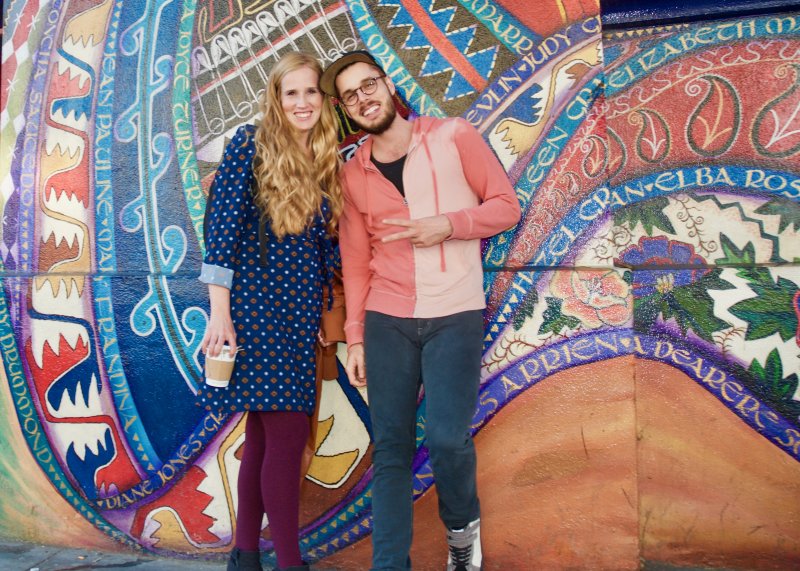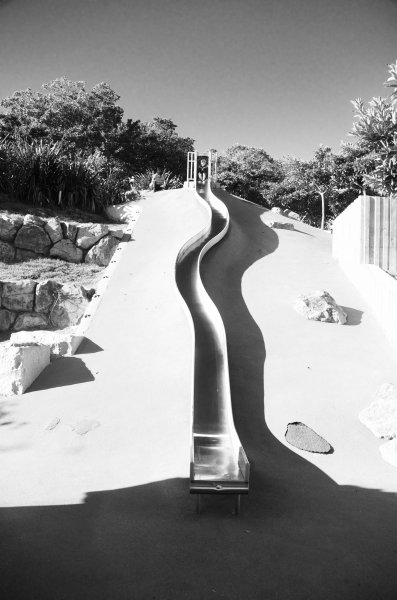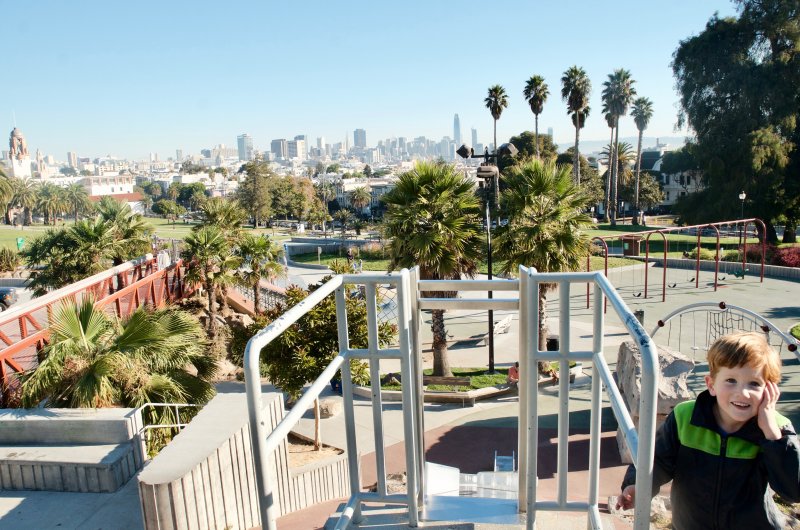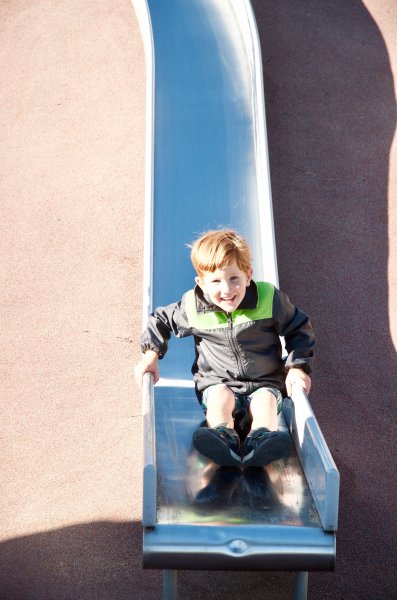 After our bellies were full and our legs tired from climbing, we took a quick ride downtown to the Exploratorium. Alex and I had adventured here before with Ryder and felt it would be a good fit for Cody, too. We were right. Over two hours of hands-on exploration and discovery. The gift shop was pretty thrilling, too! Cody's favorite part was the giant water whirlpool/tornado machine. We had recently studied hurricanes and disastrous weather for Science Fridays and he found this connection fascinating.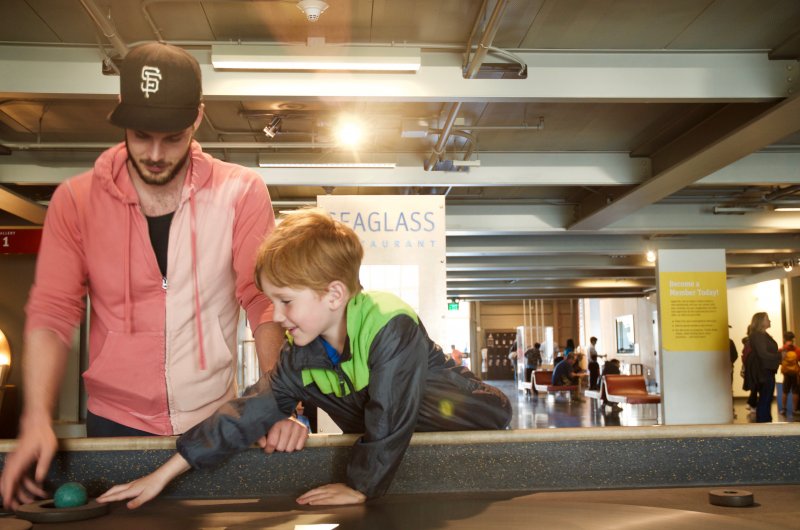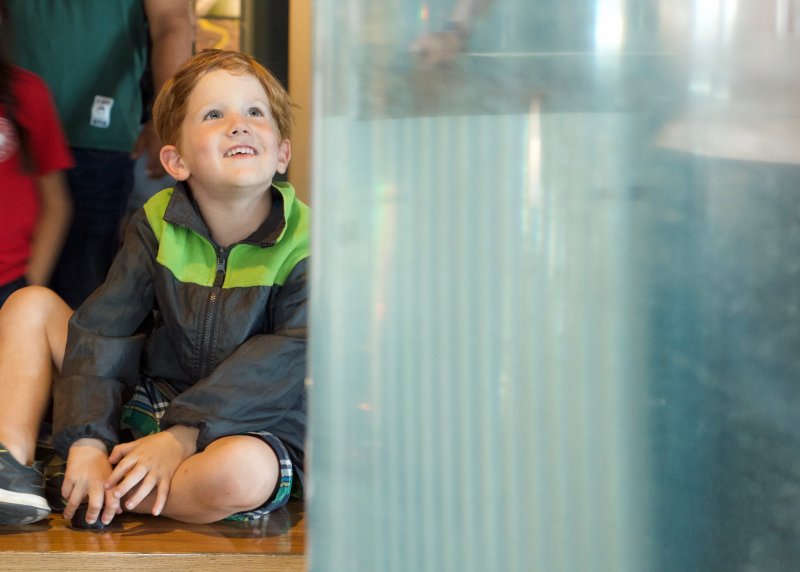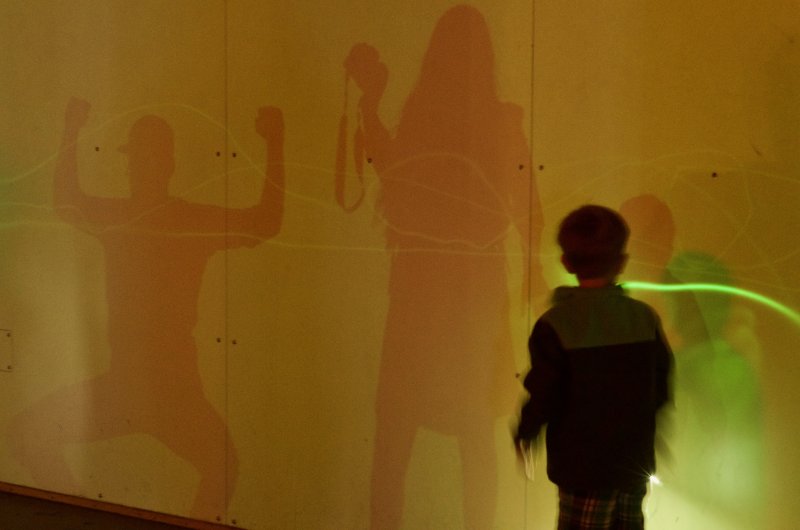 Thoroughly exhausted from the morning's explorations, we headed back to Alex's condo for some chill time. Then, what better way spend a Friday night but to go to IKEA! Cart shinanigans, couch jumping (we apologize), stuffed animal tossing, cubby hiding, ridiculous design commenting, inappropriate name calling of furniture (really, IKEA, what are: Kalkgrund, Fryken, Stugvik, or Svartsjons?! And that they put them all in caps as if they are yelling these absurd names at us, "Buy a SVARTSJON!" I digress.)
With stuffed cats (LILLEPLUTT! and LATJO!), plastic bowls (KALAS!), and creative hopes of converting shoe cabinets (BISSA!) into trash can cubbies, we stuffed it all into the hatch of Alex's speed racer, grabbed an XL pepperoni pizza and headed home to binge watch the new Magic School Bus. Bliss!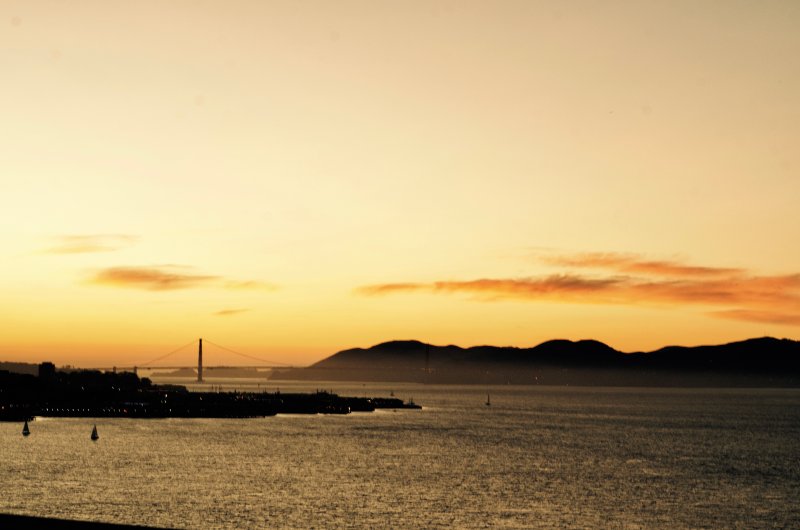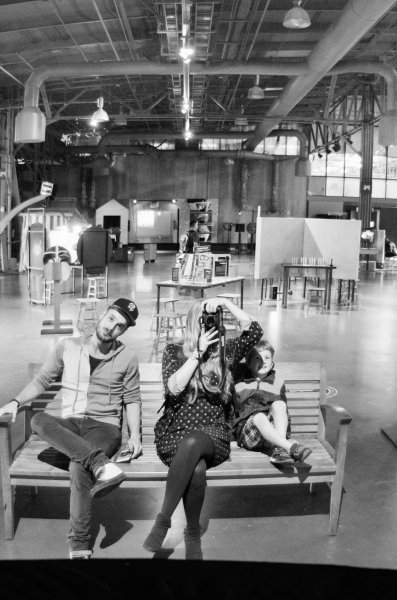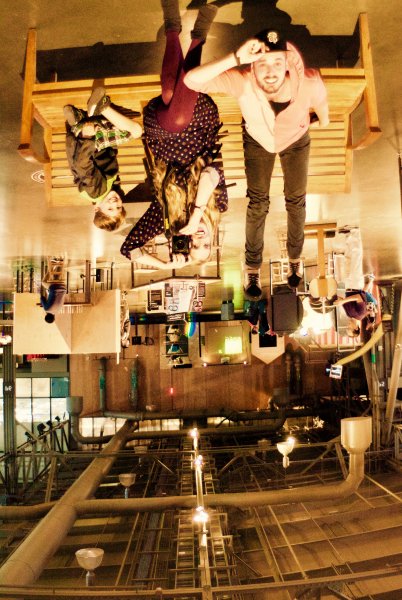 Stay tuned for SFO part 2: slide hopping, fortune cookies, and more!