Chocolate cake and lights was all I had to go on for Cody's third birthday party. I knew I had hit the target when he woke up to find lights strung throughout the living and dining room and his eyes followed the colorful strings of lights to a big chocolate cake in the center of the table.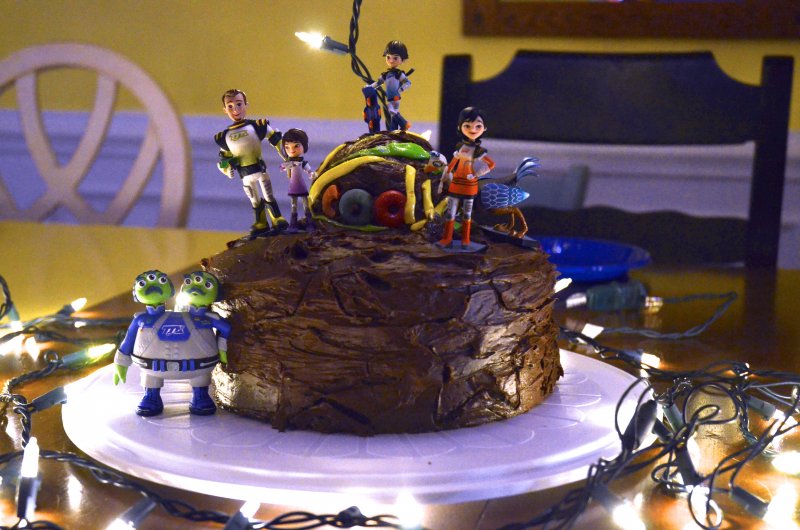 "My friends are coming soon?" he asks.
"Yes, in about two hours. Want to see the cake?"
He nods enthusiastically and climbs into a chair to get a closer look. The cover on the cake removed, Cody smiled broadly, "Miles from Tomorrowland! Chocolate cake! Lights! Can I taste it?" He quickly swiped a finger full of icing and the party began.