The Mini Macks Go to Disney World
The Mini Macks Go to Disney World
We were exploring a new village in Disney World when Rory spotted him. She quietly said, "Stop. I must go meet him." I was surprised to hear her confession. It wasn't a princess or some friendly animal. It was a big burly guy, tall, with dark hair, and awfully handsome. We waited in line. Then we waited some more. Then, well, as with most new relationships, we found ourselves waiting a lot more. This guy was proving to be a bit of an arrogant dude, quite frankly. I asked Rory if she wanted to wait the 25 minutes while he, "Must go admire myself in the mirror." Really?! There are people waiting here! Rory however pulled some magic of her own and waited ever so patiently for this man to return. She busied herself by writing him a short story and illustrating him a portrait in her pink journal her Grandma had so thoughtfully given her before our departure.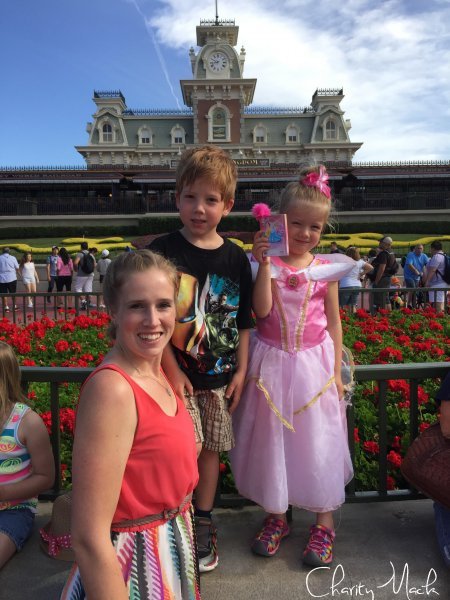 I impatiently sat on the ground on a park map so as not to dirty my dress. We shared an orange and waited on a man in supposedly the happiest place on earth. Finally, he returned. Flirting with other girls in the line, having eyebrow contests and flexing his gorgeous muscles. Rory watched in anticipation for her turn to meet him.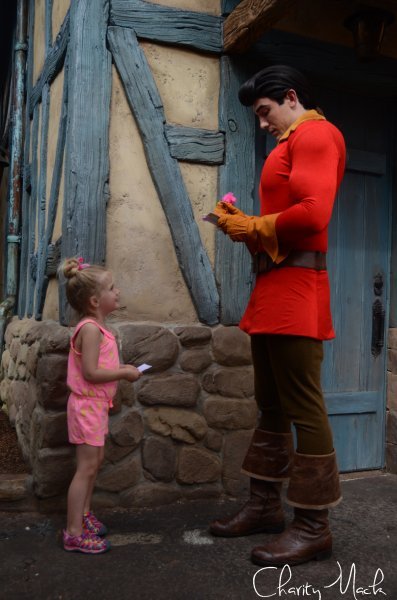 Finally, finally, Gaston held out his hand and complemented her bright pink and banana jumper, her bright blue eyes and golden locks. I could tell this guy was trouble. Rory handed him her story and the portrait she drew of Gaston. He looked at the small stick figure with its giant black wave of hair, broad chest, and the absolute wimpiest legs and arms one could draw on a piece of pink princess paper. I swear this dude nearly broke character at the sight of her drawing. That made me laugh!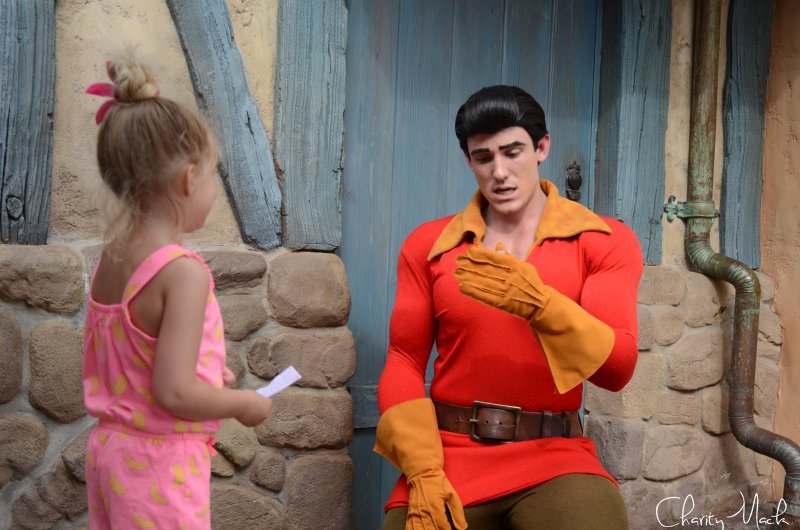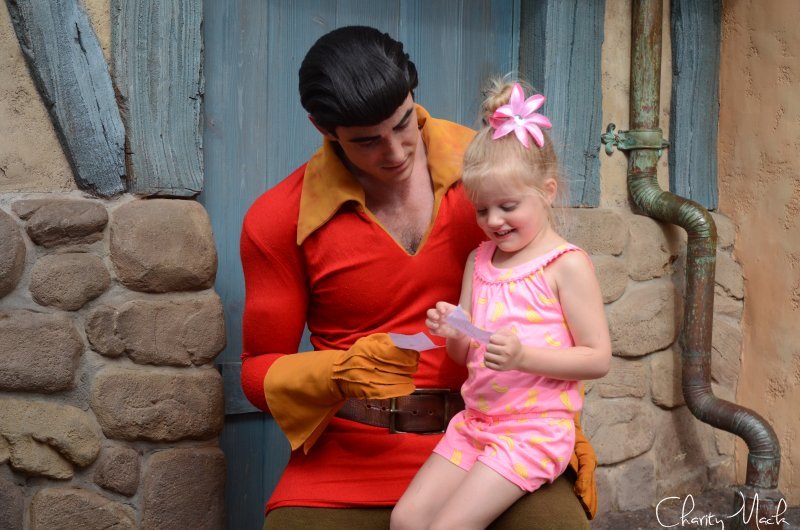 Gaston met Princess Aurora Mack and was a gracious gentleman. They chatted. They giggled. He offered her his arm and she complied. He insisted on compliments, she gave none. He looked for affirmation of his strong muscles; she told him they were "puffy" and "probably not real". You tell 'em girl! Keep that man in his place! They hugged and left on good terms. I overheard Gaston tell his photographer to "keep those pieces of paper, do not throw them away, I want to keep them." Yes, impression made!
I later asked Rory what the big draw was about seeing Gaston. She said he reminded her of her Daddy. I, about to come to Chris' defense that he is nothing like Gaston, she interrupted me to explain further, "Gaston is like my Daddy. Big and strong, funny and tall." Okay then.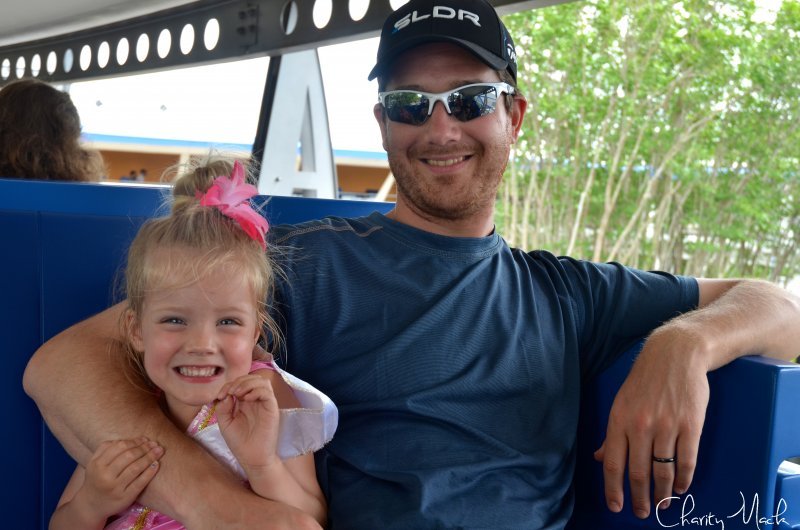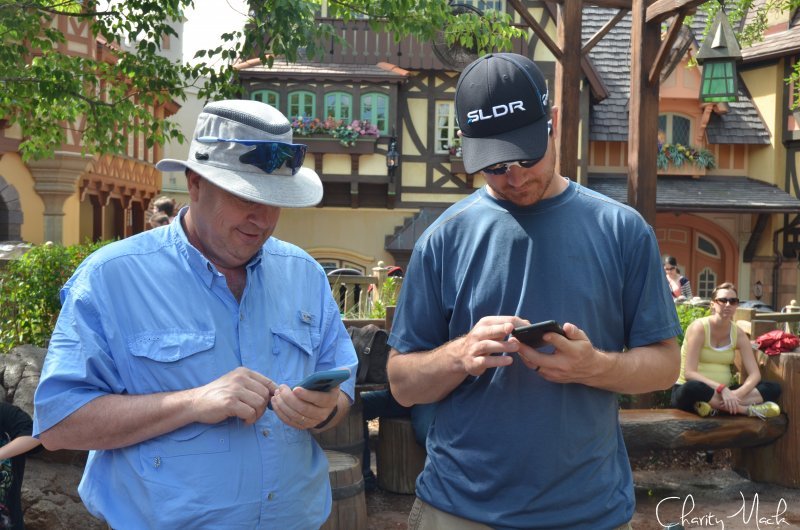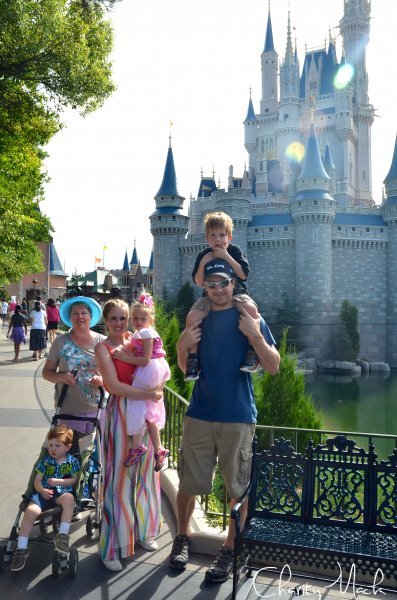 Disney World was magical in all it promised. The vanilla smell as we walked down Main Street. The mint chocolate chip ice cream cones with big chocolate ears, rainbow lollipops and castle lunches with princesses.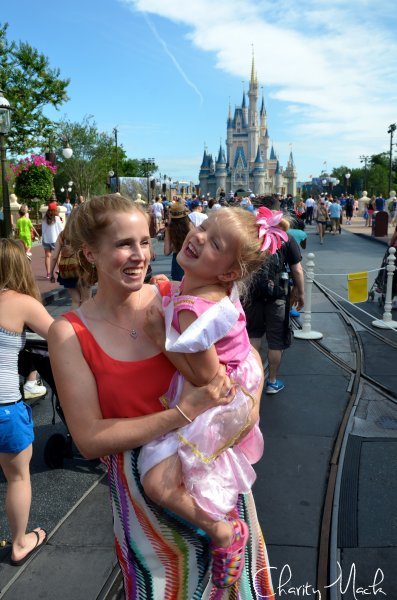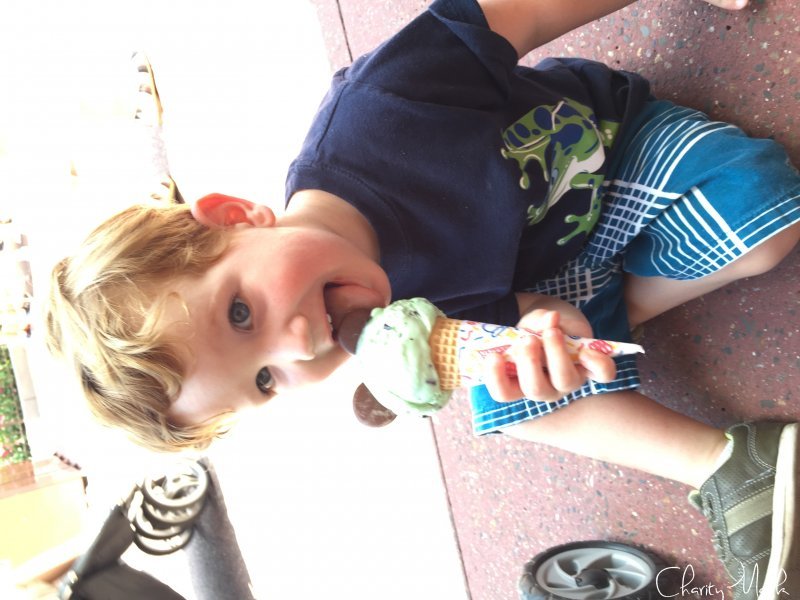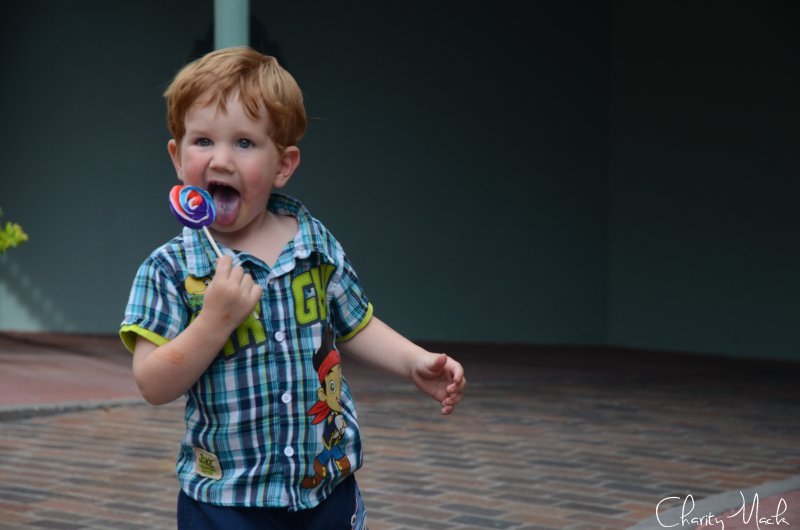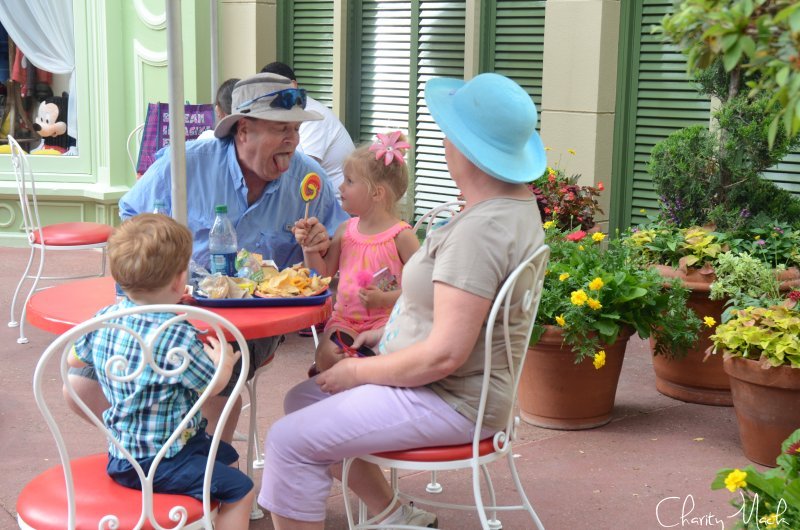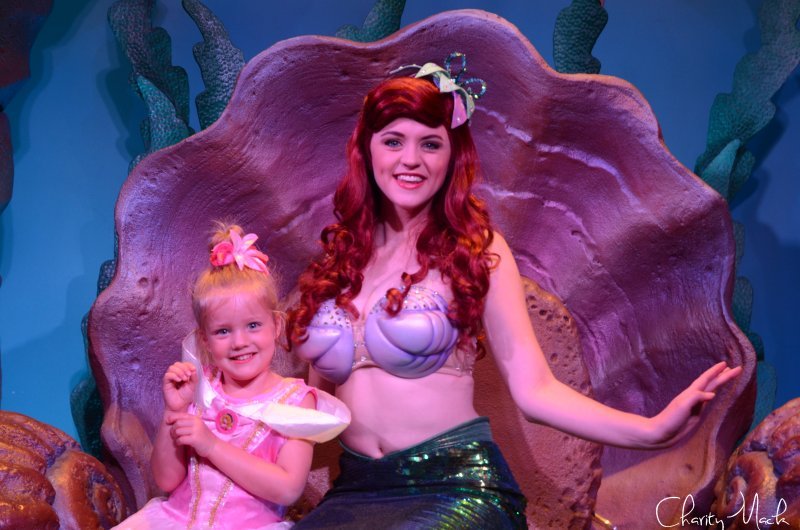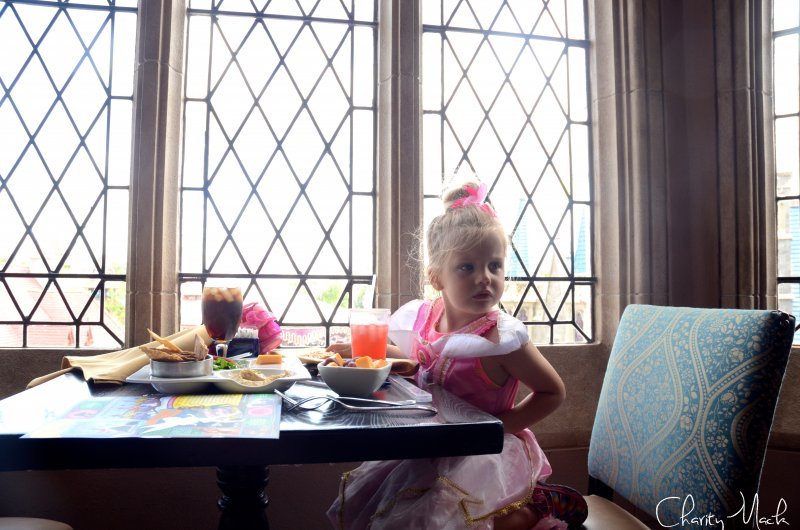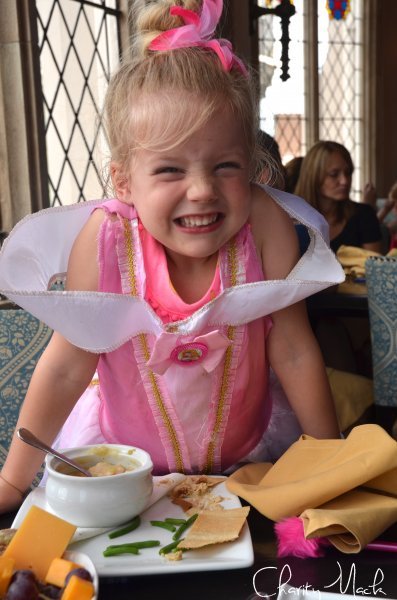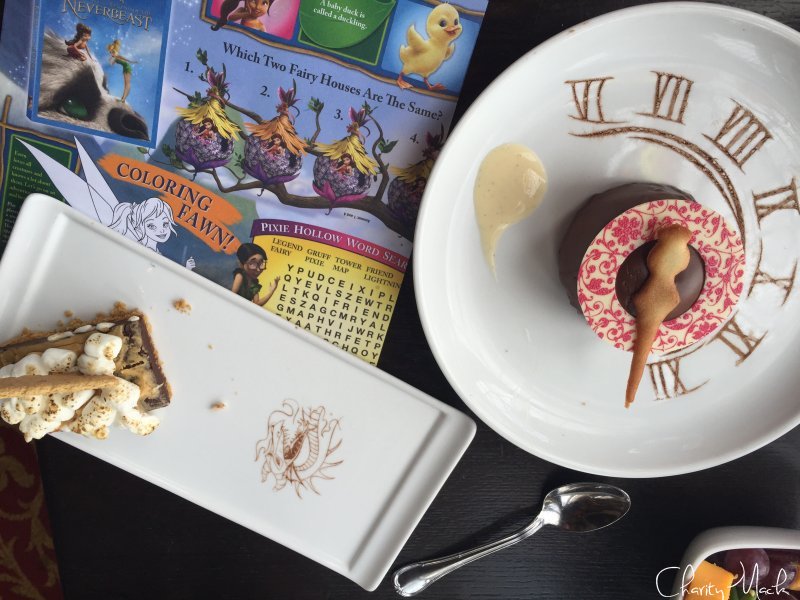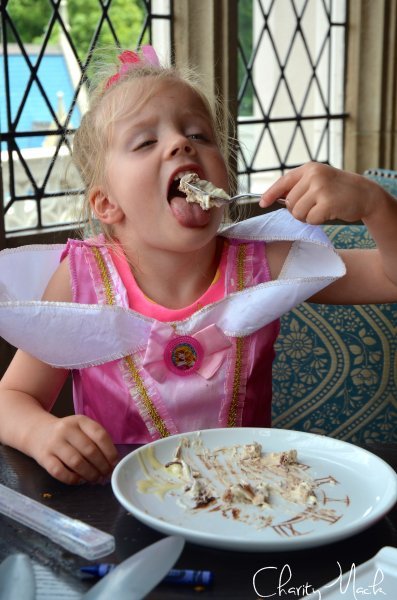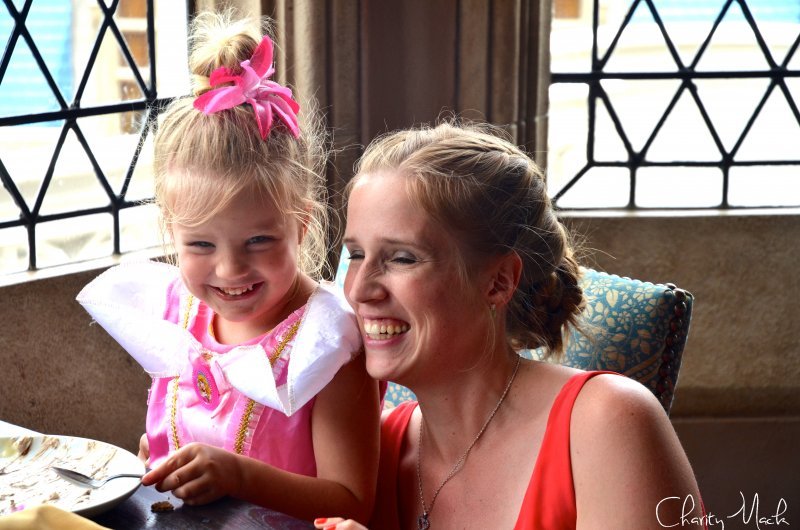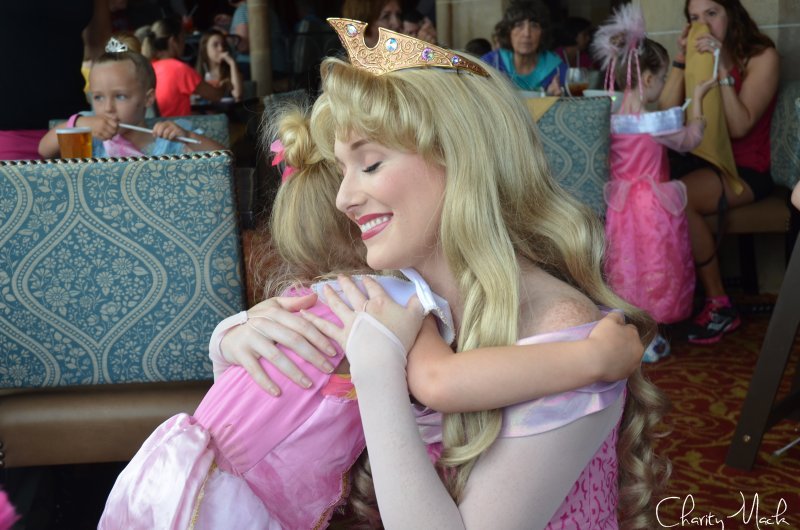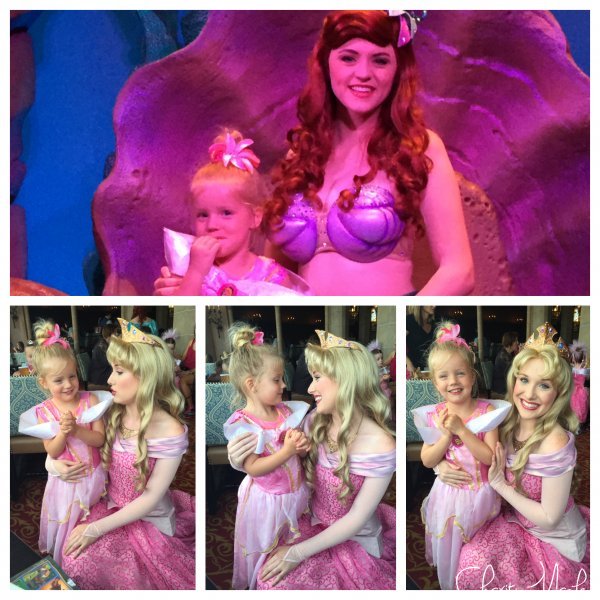 Racing roller coasters in a splashing mountain, a thunder mountain, and even a space mountain. Flying to Neverland, adventuring through the Hundred Acre Woods, swirling round and round on carousels and flying elephants. Held on laps of Oma and Papa as the train tracked the big magical park.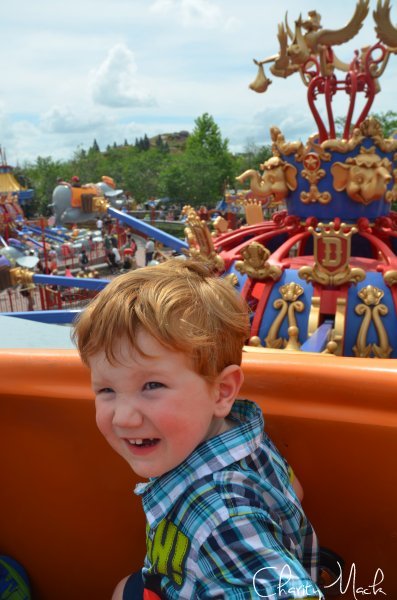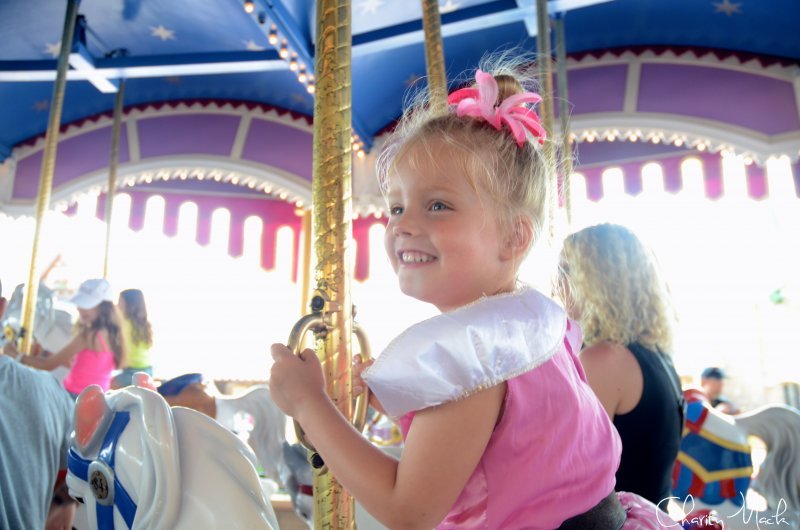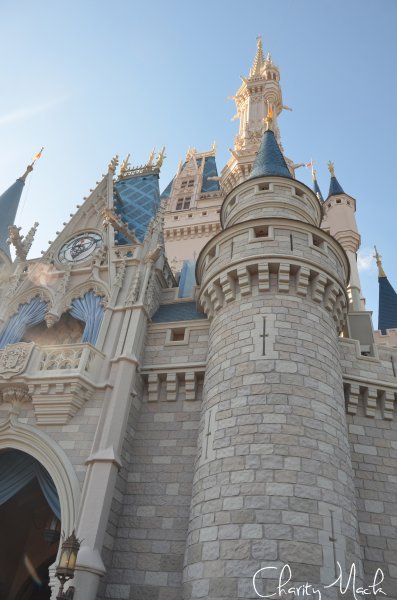 Fairies were met. Princesses were given big hugs and honoring curtsies. Pirates were warned to "Stay back!". Small Worlds were visited. Race Tracks were sped through and Carousels of Progress took us back in time to only catapult us to the future. Disney World was a very magical two days. Times alone with one princess or prince while fairy godparents (Oma and Papa) took the others on adventures.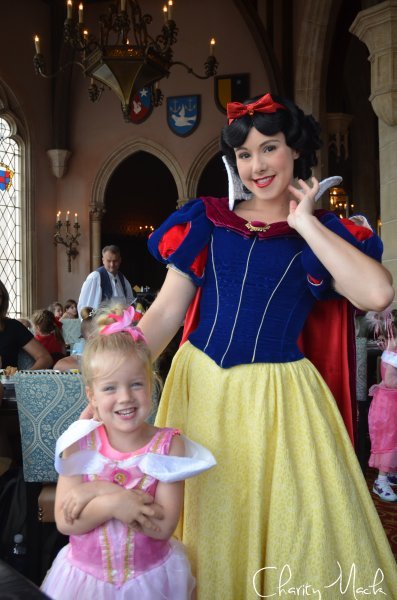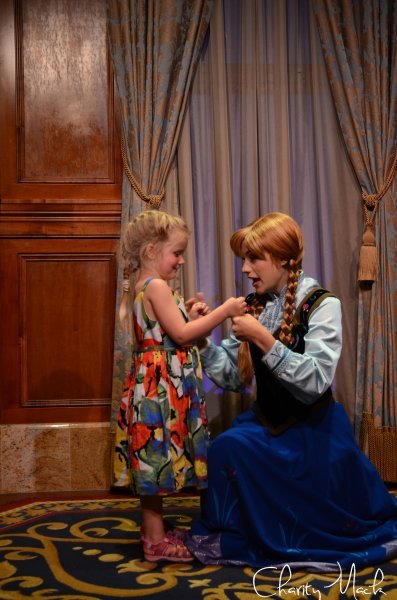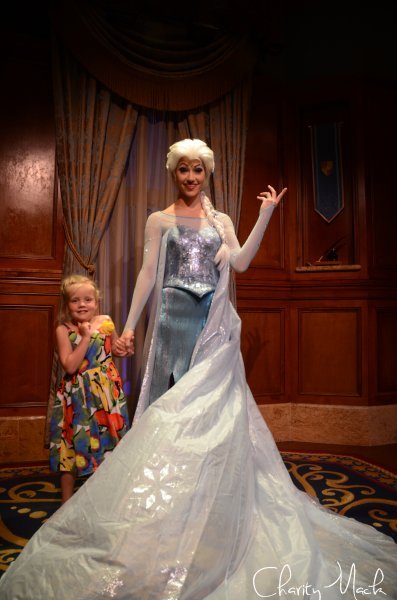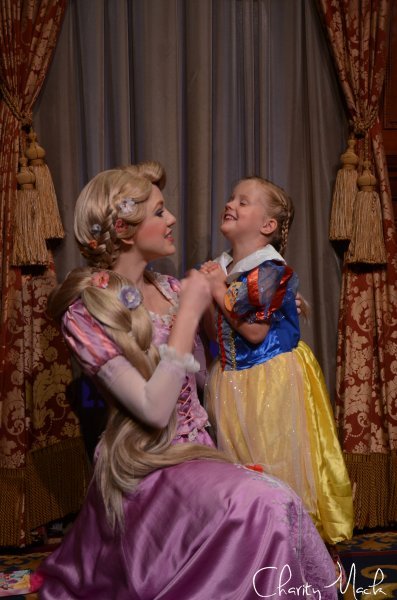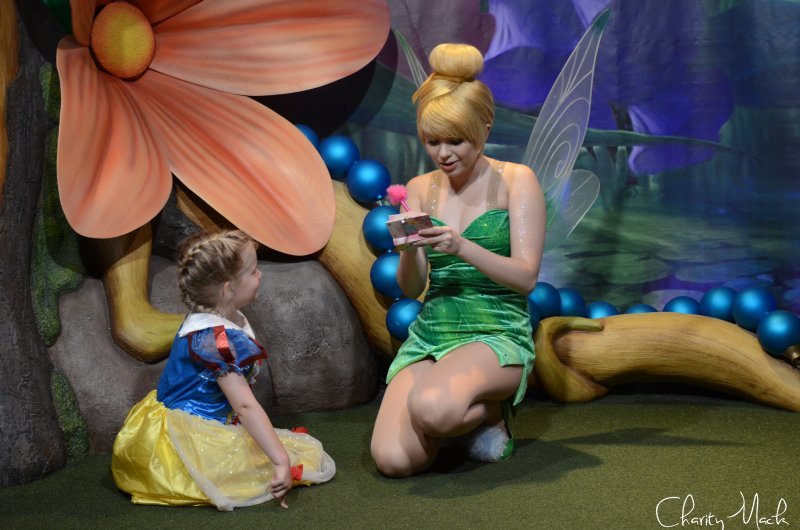 An exhausted two-year-old sipped coffee (what can I say, it was vacation and he was determined) on the second day while we mentally entertained Ryder with math quizzes as we attempted to park at the beginning of our day.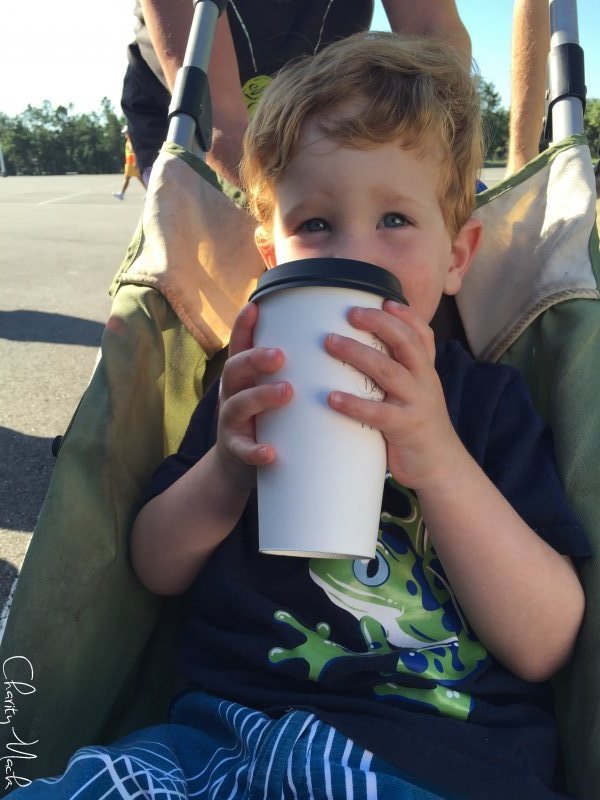 We took breaks on the People Mover and by flying carpets while eating pineapple ice cream. We climbed big trees belonging to a Swiss family. Cody drooled on his Daddy's arm all through the Hall of Presidents while Rory asked why there were so many old guys on stage. Cody paused in his day to "Call Grandma." Ryder zipped through another mountain with his loyal Daddy beside him. He fought back fear through the monstrous and "very horrible" Stitch adventure. Cody "whined" and dined Oma with pleas of sour Goofy gummy worms and light up starships.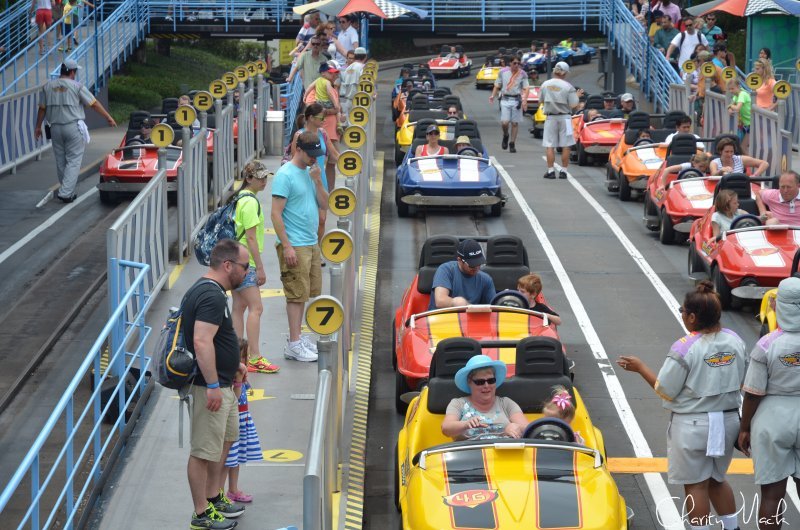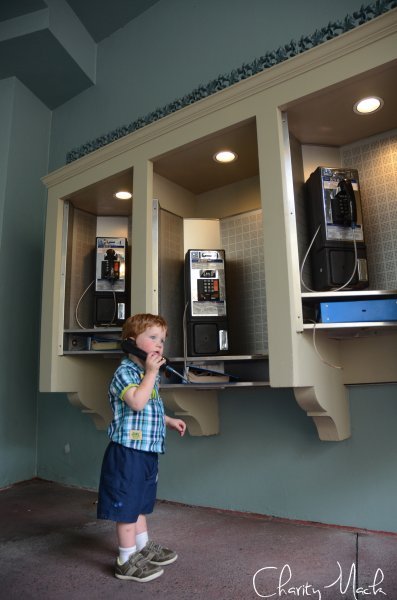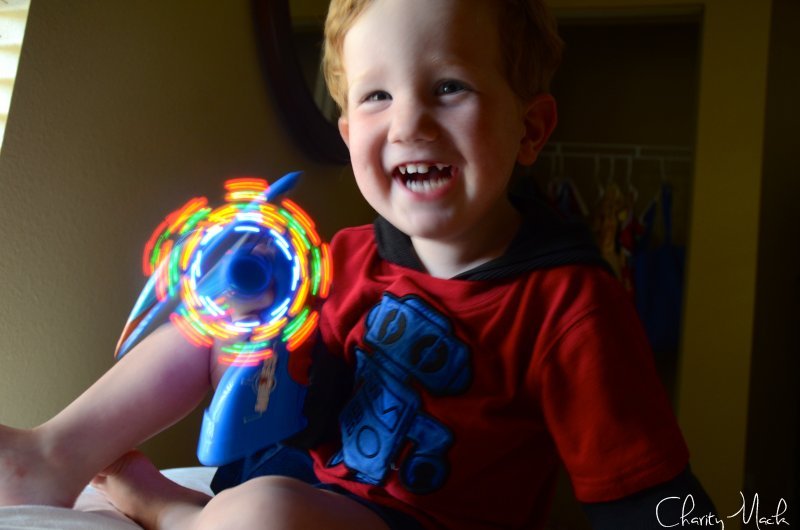 The boys together fought space creatures with Buzz Lightyear and their amazing Daddy! I followed a princess Aurora through the park one day and a Snow White on the other only to find that Princess Aurora Mack was in disguise and having the time of her life. What a magical and joyful time it was, a time to see life through the Mini Mack's eyes and the wonder of childhood.