London: Abbey, Boat, and Castle
London: Abbey, Boat, and Castle
Since I was a kid I remember my parents talking about their dream of wanting to go to London, England. The only context to such a place was my acquaintance with Paddington Bear or the Pevensie kids from Lion, the Witch, and the Wardrobe. I never really knew why my Dad had his heart set on London, but that doesn't matter as a kid now does it? You just want to see your parents' dreams come true as much as your own – at least I do anyways. So when Felis invited me to her wedding I knew that somehow my parents needed to join the adventure. Thankfully Chris is gracious enough to pal with his in-laws, so brought them he did four days after my departure. Months of research brought together a day-by-day custom itinerary that no doubt would please and give a good sampling of London in a week. Should our dear readers like to follow our footsteps here is the itinerary in a printable snapshot. Now, without further ado, a day-by-day report of our experiences, enjoy!
Day 1 – Monday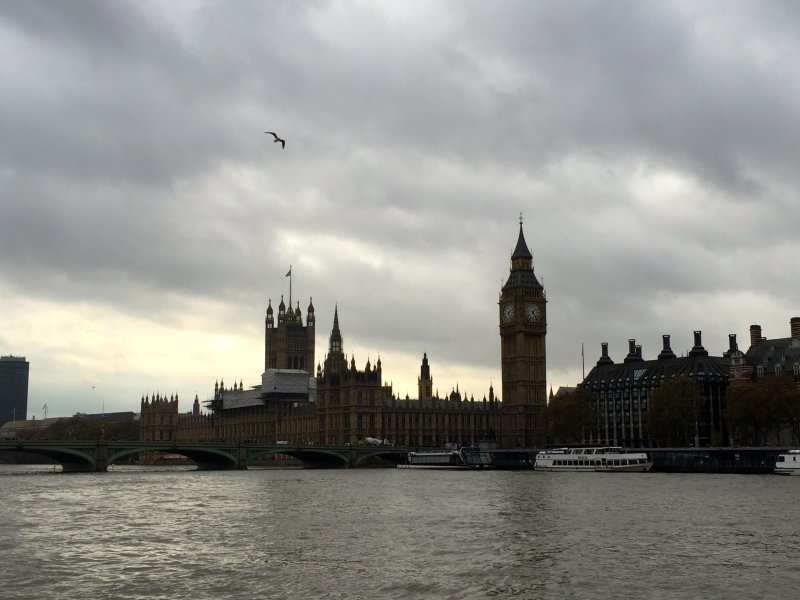 Arriving after 24 hours of travel, the weary travelers took a short rest in the beautiful flat in Mayfair, and then on to Hamleys toy store to acclimated to the new land. For dinner, fish and chips with minty peas and traditional meat pies at The Clarence. It is on the same street where Sir Alexander Graham Bell's first successful telephone call was made.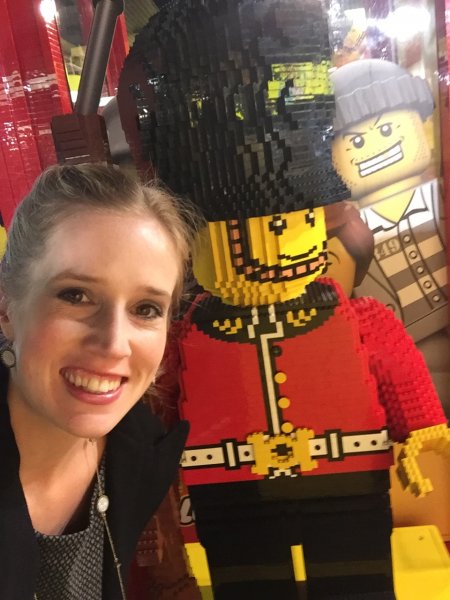 Day 2 – Tuesday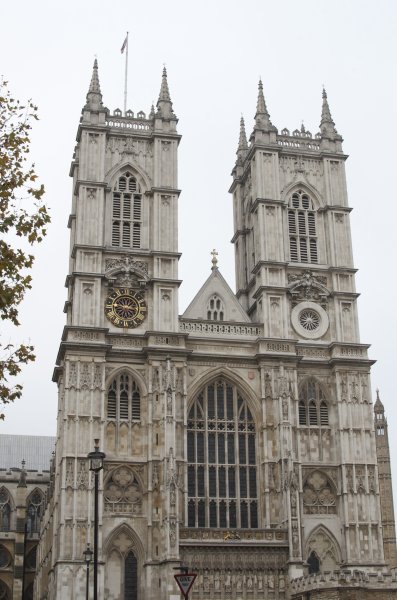 We walked from our flat through Green Park, coming to the right of Buckingham Palace that faces St. James Park. Walking through the beautiful park we soon made our way to Westminster Abbey. The spot where many have worshipped and found sanctuary, where many royals have been baptized, wed, crowned, and buried. A gorgeous structure that exudes stories of long past: some dark, some joyous, and many, for the first time visitor, rather mysterious. My dad was beyond excited as this was the very spot he had longed to see. In his words:
Consider nothing impossible, then treat possibilities as probabilities.

 – CHARLES DICKENS, David Copperfield
They were an old impressive set of books, a gift to my parent from an adopted grandmother. With their dark blue hardback covers and the titles, Pickwick Papers; Oliver Twist; Great Expectations and others, embossed in gold, it was a reading challenge that could not be ignored. I started to read the complete collection of Charles Dickens.
So when it came time in middle school English to write a book report, I of course, chose Dickens. During my research I discovered that he was buried among Kings and Queens in the church of Westminster Abbey in London England. A place that I had been reading about in his very books, a place of feuds and knights, and of Lords and tenants. To one day visit such a place; the place where Dickens was buried became a life long goal.
And there I was. After walking through the cathedral that is a memorial ground to over 3000 and listening to its great history being told through an app downloaded on my iPhone, Sharon and I were in what's called Poet's Corner, now listing to a docent tell us about Handel's entombment when I asked, "And where is Charles Dickens's grave?" You can only imagine my surprise and lifelong joy of accomplishment when he answered, "My good man, you're standing on him".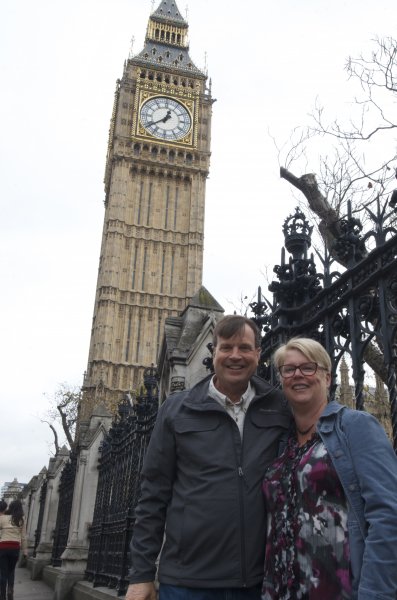 Seeing my dad's joy at breakfast just minutes after the docent had told him he had finally reached the grave of his beloved author was frankly so much fun! My dad is a laid back soul. Little rattles or excites him. I suppose this is why I get along with Chris so well, for they share many great qualities such as this. And as with both, when something gets them smiling wide and speaking with spark and thrill it is nothing short of contagious. Over a traditional English breakfast in the 14th century cellars of Westminster Abbey in the Cellarium Café and Terrace, my dad soared on the realization his life long dream was finally fulfilled. Cheers Dad, cheers!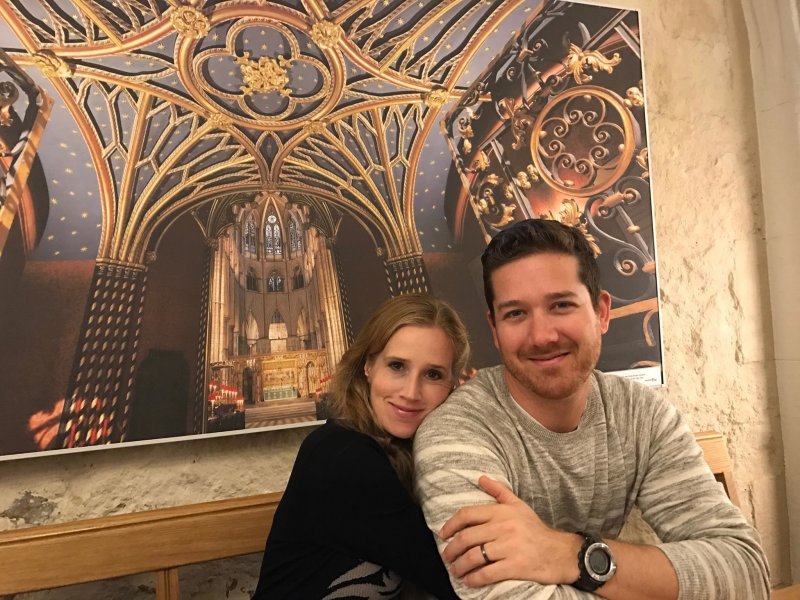 The next stop was the Maritime Museum in Greenwich. My dad, Rodney, continues to share in his words:
Our day continued with a short walk past Big Ben to the river Thymes where we boarded an east bound boat for Greenwich, home to the National Maritime Museum and Royal Observatory. After passing through the museum we walked up the hill to the Royal Observatory. It overlooks the National Maritime Museum, Queen's House museum (built in the early 1600s for Anne of Denmark, the queen of King James I as a place to escape and rest and now is with 22 grand rooms filled with art representing 400 years), and Cutty Sark ("the world's sole surviving tea clipper, and fastest ship of her time"), all of which face the river Thymes and the city of London in the background.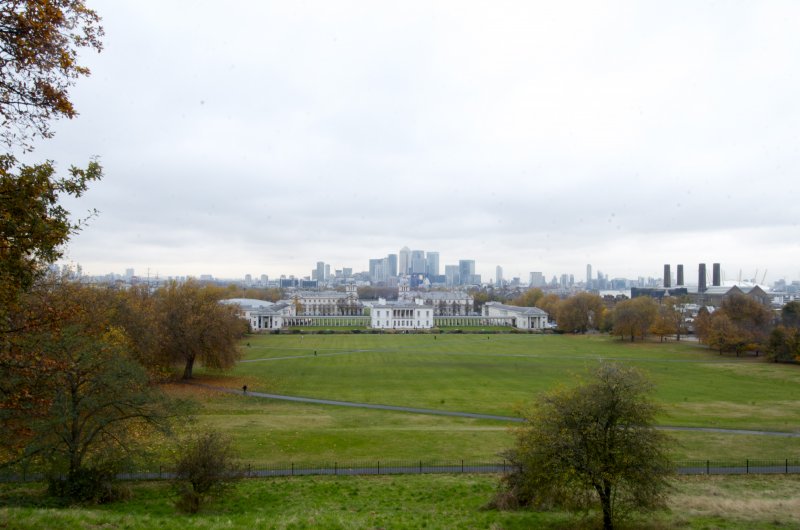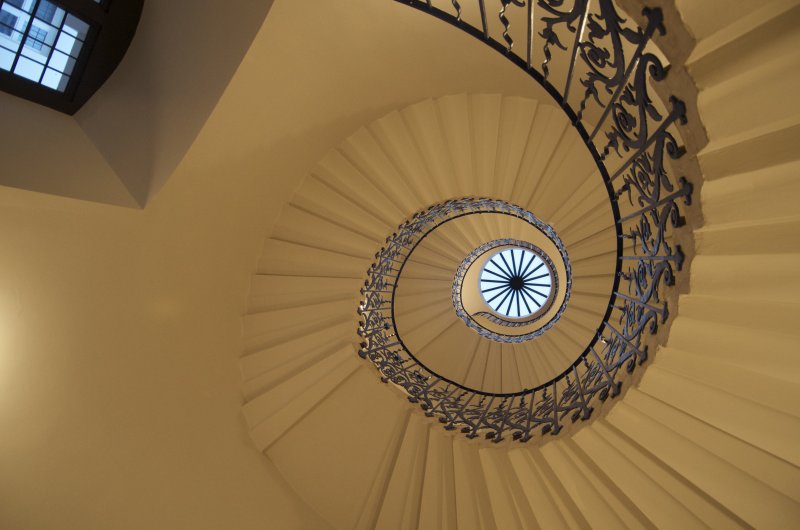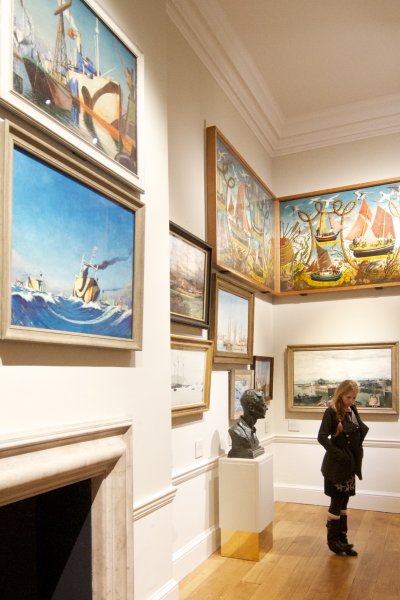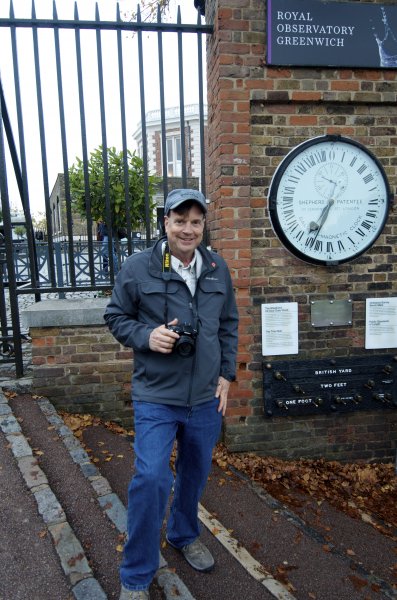 While the Royal Observatory's modest building was not that impressive, you soon learn the importance of its contents.  It was here that the challenge of a more accurate device for navigating the seas was produced and tested.  While it is fairly simple for a ship at sea, using the stars to know its position North to South, it was a great challenge to produce an accurate reading to locate your position East to West.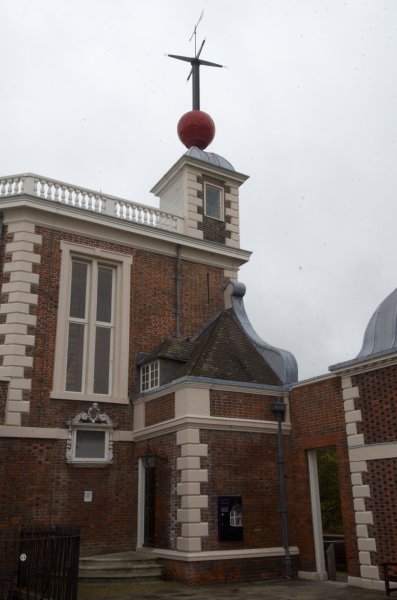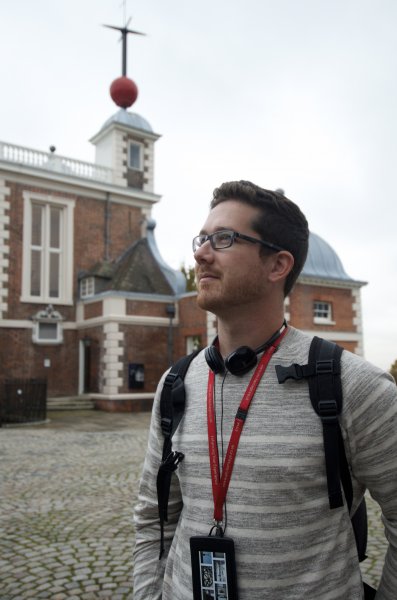 So we now found ourselves standing on the Prime Meridian of the World – the starting point for navigation at sea, Longitude 0º. It also serves as the location for Greenwich Mean Time, a worldwide standard for international time. Another checkmark completed.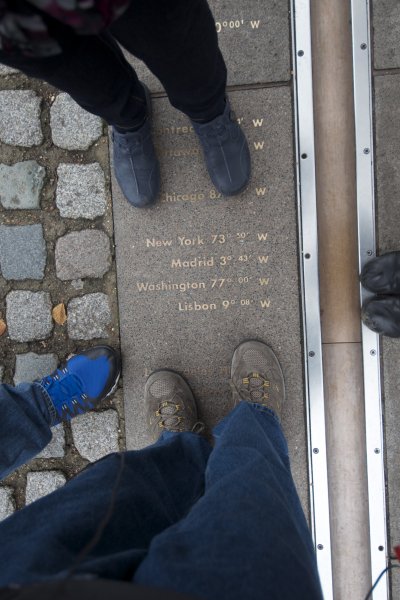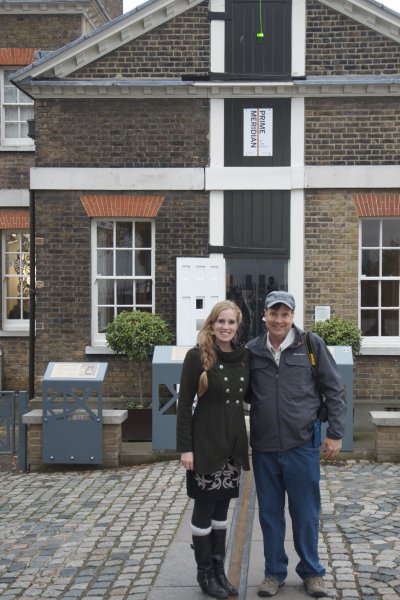 Day 3 – Windsor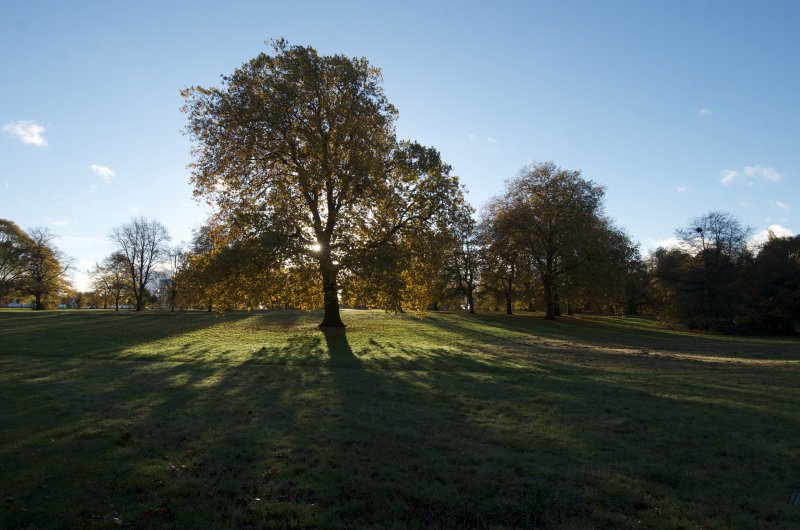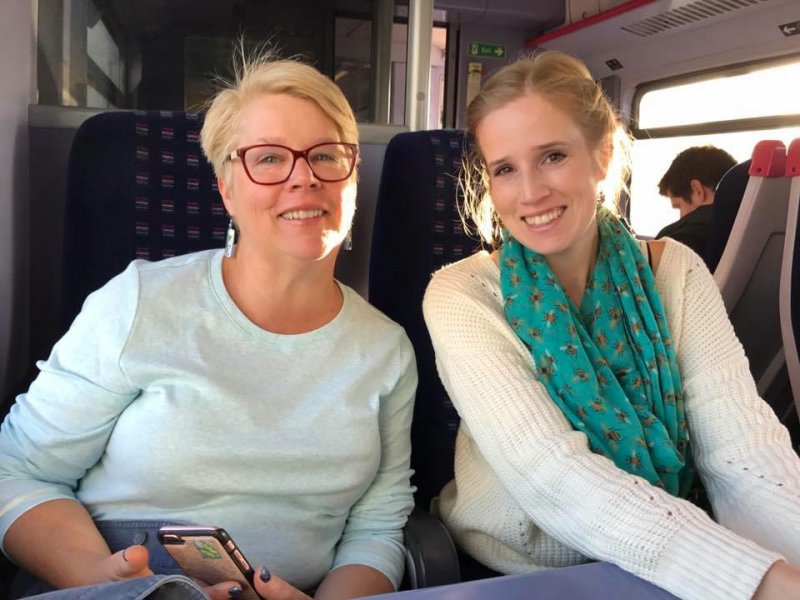 The morning sun was coming in at a slant as we walked northwest through Hyde Park to catch our train from Paddington Station to Windsor Castle. Having traveled to many places around the world, I found myself surprisingly moved by the history and seriousness of Windsor Castle. It is more the residence and heart, I felt, than that of Buckingham Palace for the royal queen. Before we even made it into the world's largest and oldest inhabited castle in the world, we happened to time it just right to see the Changing the Guard ceremony.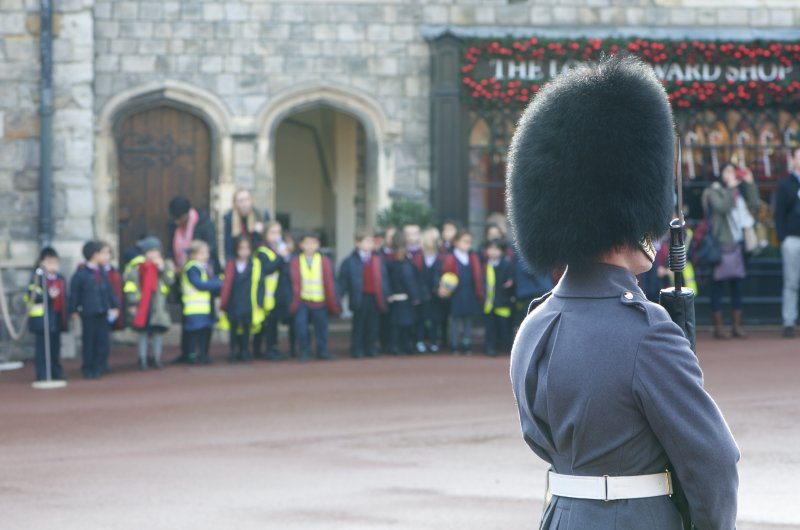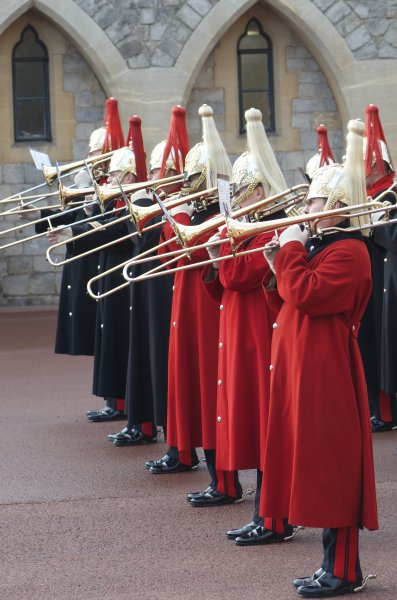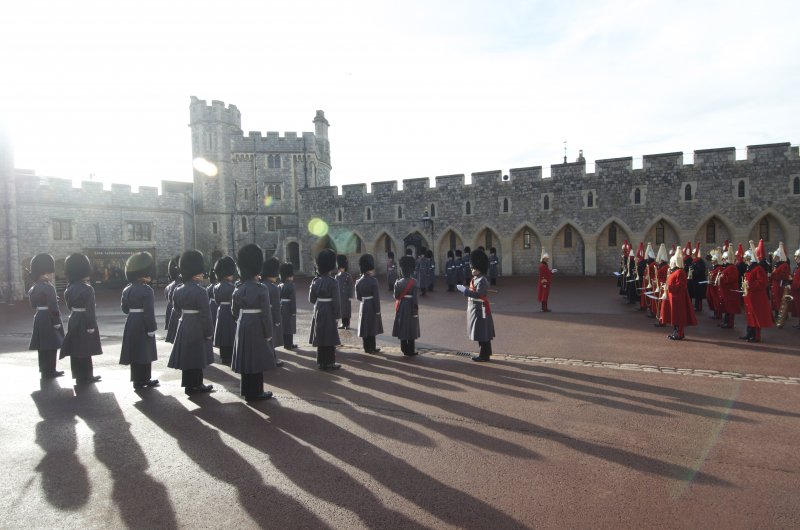 The ceremony was breathtaking. The seriousness and precision is not for show, but rather for the privilege of guarding the Sovereign, currently Queen Elizabeth II, longest-reigning queen regnant in history and the world's oldest reigning monarch. Inside, guided by audio tour, we listened and saw the vast State Apartments. My favorite was St. George's Hall, a long hallway displaying shields of the Order of the Garter. The curved oak wood on the ceiling was installed while the trees were still green, allowing them to bend and crack in a beautiful display of character. Over 100 rooms in Windsor Castle faced a horrific fire in 1992 requiring an extensive restoration and opening the castle and Buckingham Palace to public visitors who's admissions have helped cover the £37mil in repair costs (nearly twice that in today's terms). St. George's Hall's ceiling was renovated and now stands as the largest green-oak structure since the Middle Ages.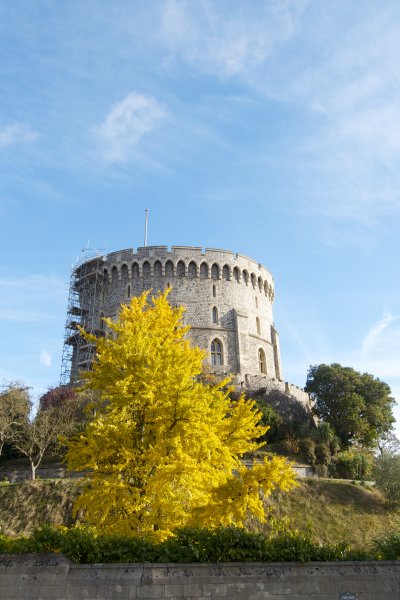 Another surprise awaited us in the following rooms as we saw the 90 years of Style from the Queen's wardrobe. Expertly tailored and designed fabrics and styles, the Queen's dresses were to speak to each country in which she wore them. The flowers of one nation might adorn her dress or another with a specific color signifying peace. Everything in Windsor, down to the shoes one wears, seems to be well thought and planned with intention. It was a glorious sight to see!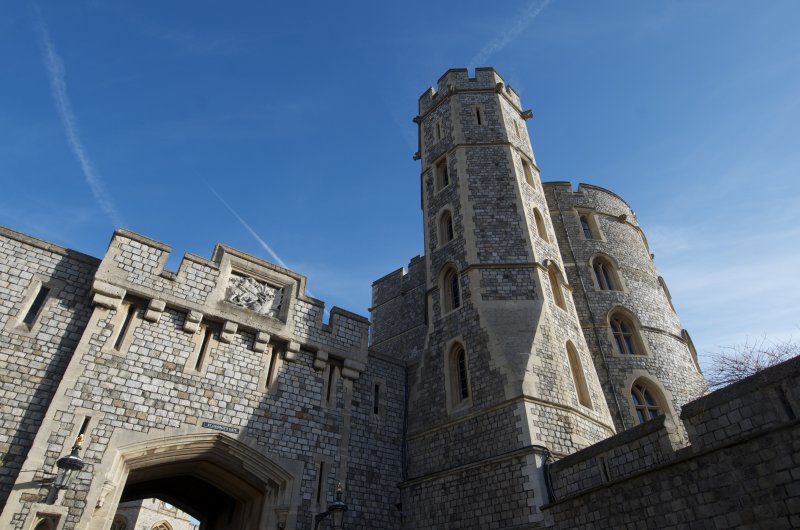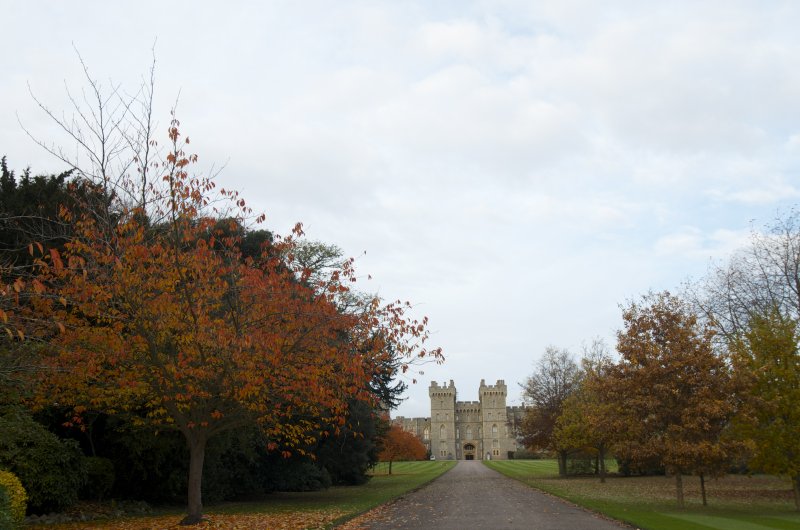 After we finished our tour we walked a few blocks to Two Brewers Pub and ate a late lunch. Delightfully friendly staff and delicious food to warm us up on a windy day, we went home on the train happy and pleased as any peasants might feel in a day of royalty.
Until next time, days 4-6!