Exploration involves a level of risk. In the unknown there is chance for something greater. History shows that exploration often pays off, but not without sacrifice. Ryder will tell you that the Settlers in Jamestown took a great risk coming to a New World – between the excessive mosquito population that attempted to devour them upon landing in the muddy creeks of Virginia and their ill-prepared packing (shoes over adequate food? These were men no less!).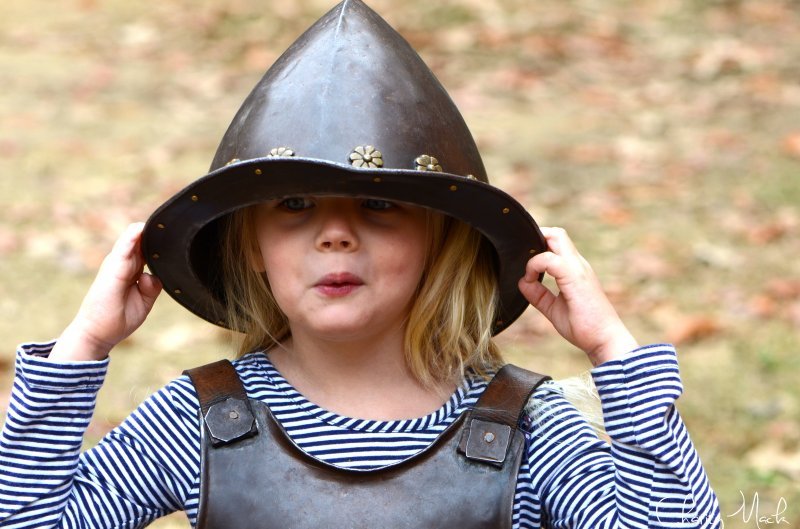 Thankfully, as with many happy endings, friends and community is what kept them alive. Raising children is much like being a Settler, there might be an excess of bugs, the food is often disgustingly inadequate to survive, but the community around makes survival achievable.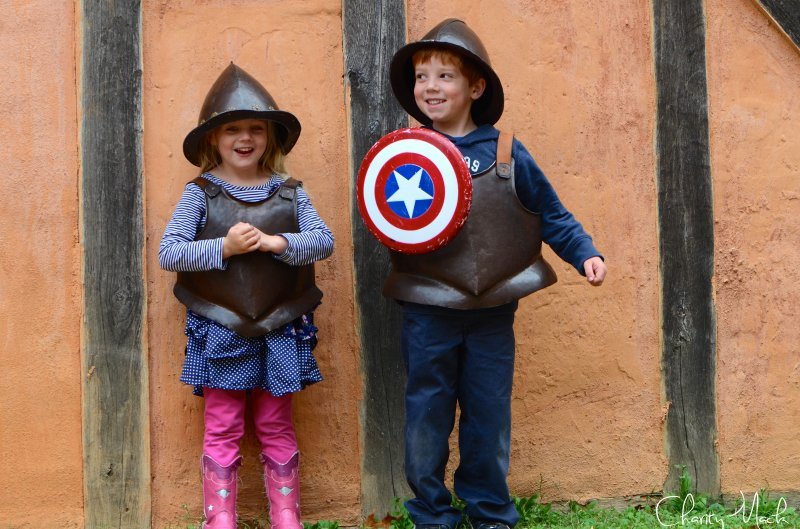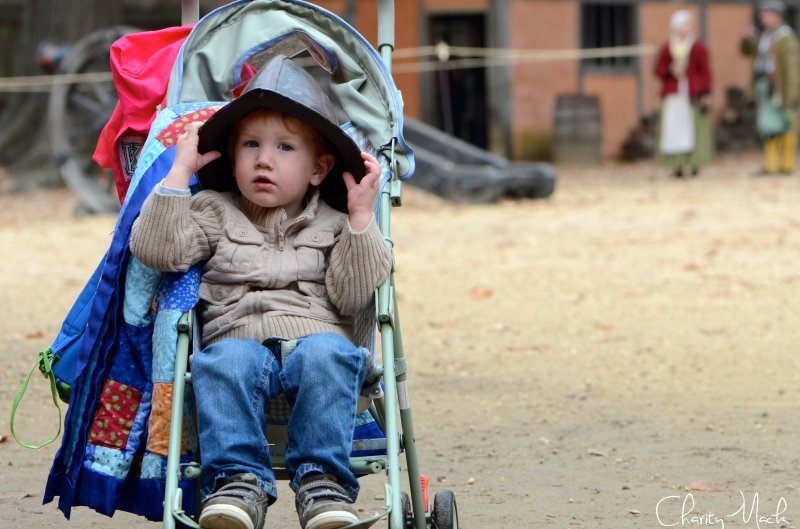 Cody turned two last weekend and knows exactly how to survive life – guard the donuts. A treat introduced by his super cousin Elliot and top-notch uncle Ben, Happy Day Donuts were the center of it all at Cody's Biking at the Park Party.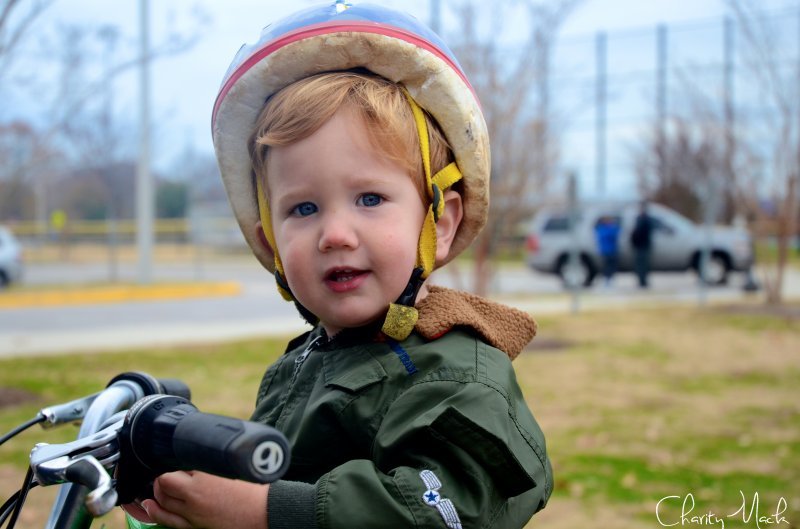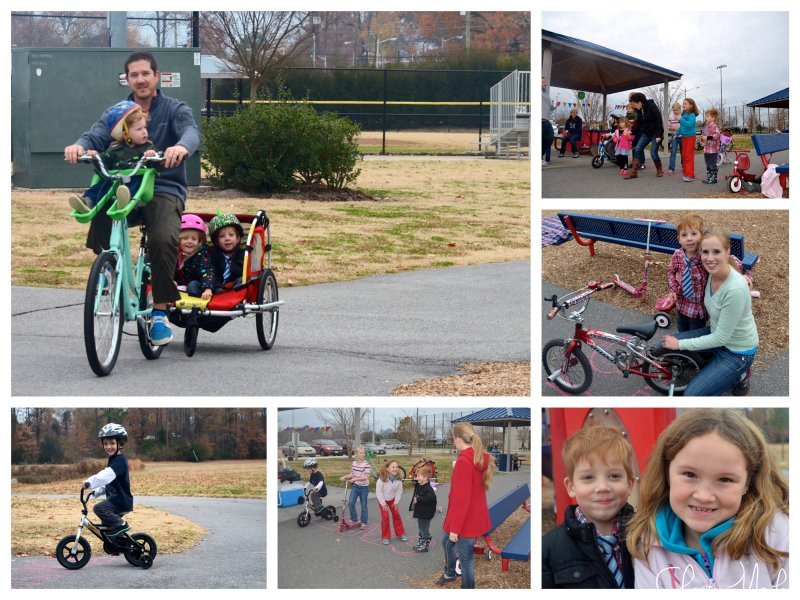 A morning ride with his crew, Cody knew what was coming next: donuts. Dozens. An early morning party, a big request of pals on a Saturday, Cody waited patiently for his guest to arrive. No coaxing from us to play in the meantime would change his focus as he waited. His determination was rewarded as we soon sang "Happy Birthday to Cody!" and he dove right in licking the faces off their cake-like rings.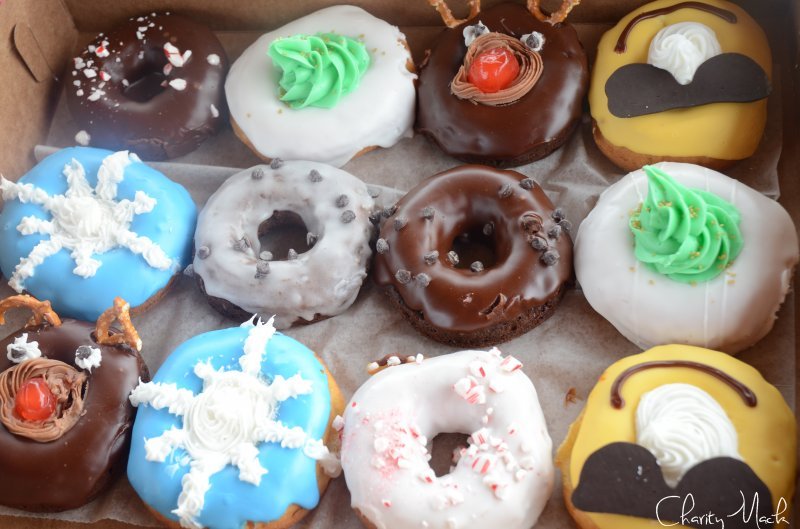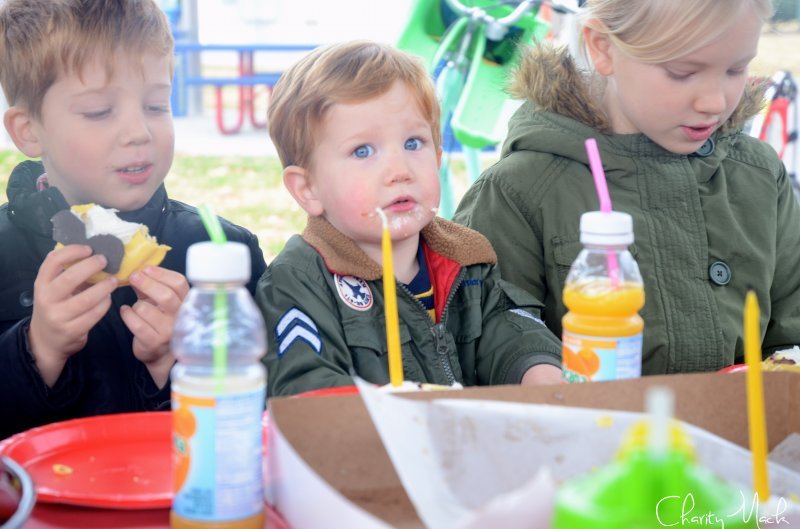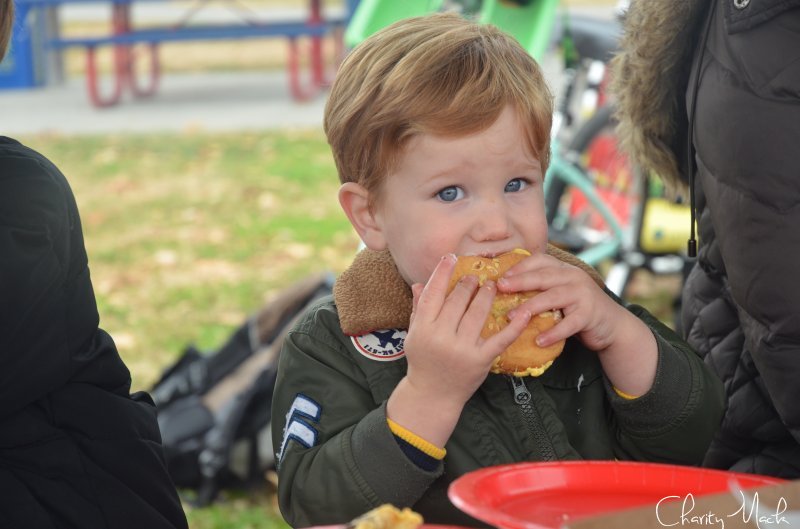 Bike races and slide chases filled the morning's festivities. Picnic blanket present time and more donuts, of course, concluded the event. A simple and straightforward time of good food and good friends! Cody was celebrated for the two years of exploration thus far in his beautiful life.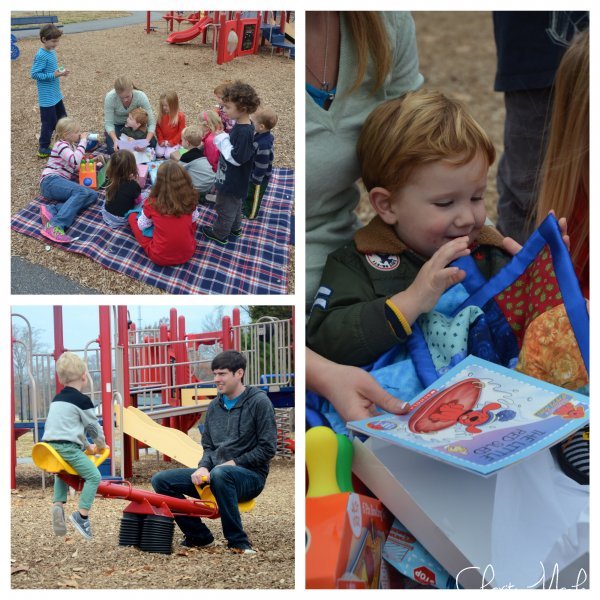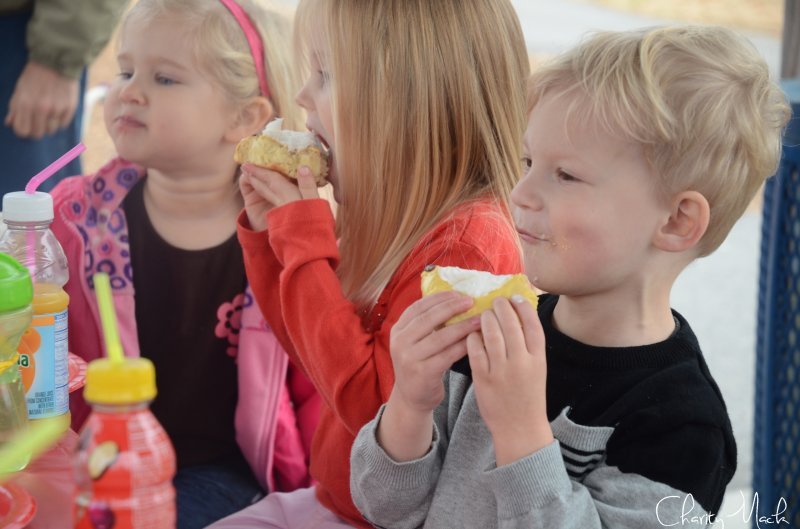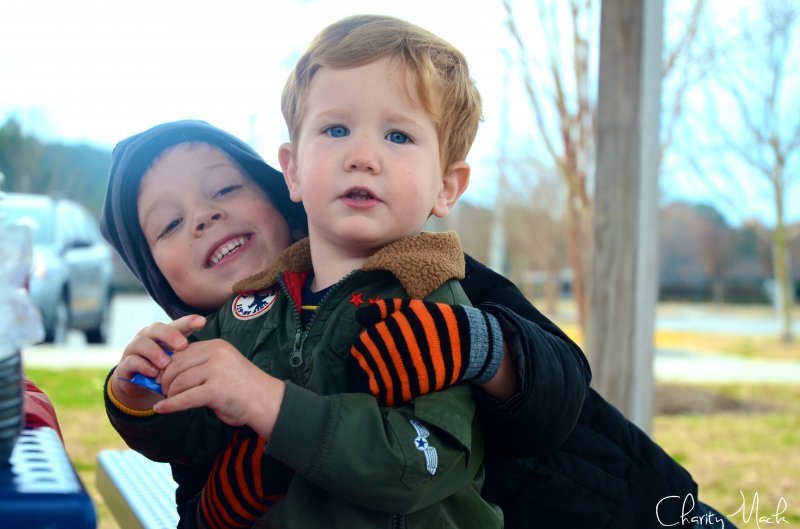 A boy who hasn't met a dish he can't wash, a toilet he can't flush, or a piece of furniture he can't climb. He is a key component to what keeps me humble in homeschooling; trying to keep up with his explorations while the other two are studying is a quest! He is the adventure that bounds every night in his brother's bunk and giggles of joy are heard as "Whoosh! Thump! Whoosh! Thump!" down the slide in their room. He is the keeper of all things water, ensuring that all functioning hoses, pipes, toilets, faucets, and sinks are in working order. Life with Cody is sweet and exciting. He is reliable and oh so cuddly. My favorite is when I say, "I love you." And he always answers, "Too." I can only guess he means it in its adverb form,  "Too: a higher degree than is desirable, permissible, or possible; excessively." That sums Cody up perfectly.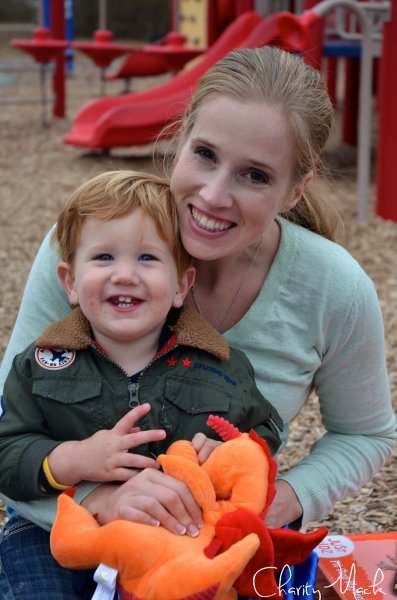 Here's to my sweet explorer. I am grateful to be on your crew. Happy 2nd Birthday "too" you!